Efforts ongoing to address concerns of Nepalese diaspora, Foreign Minister says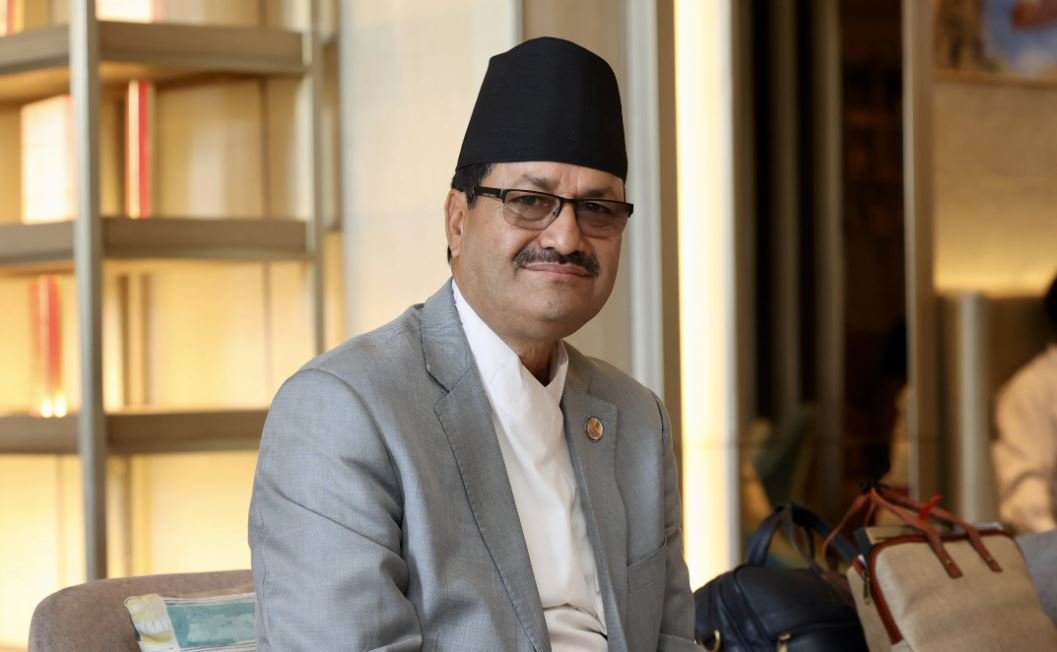 WASHINGTON DC (United States), Sep 18: Minister for Foreign Affairs NP Saud has said that Nepal's diplomatic missions and embassies would be made further proactive to provide timely services to the Nepalese community residing abroad.
Minister Saud said that the government would also outsource the passport and visa services as well.
Minister Saud, who is in the United States to take part in the 78th session of the United Nations General Assembly in New York, shared that the government is making efforts to share Nepal's experiences on the peace process with the world community.
At a programme organized by the Nepalese People's Liaison Committee, America, Minister Saud shared the government's initiatives to repatriate the Nepalese diaspora and utilize their knowledge, skills and capital in the nation-building process.
Likewise, Minister Saud urged the NRNs to work in a united spirit adding that only a robust organization elected through a democratic process could represent the Nepalese diaspora.
Furthermore, Saud shared that he has given a nod in principle to a letter written to the Ministry of Foreign Affairs by the Home Ministry on providing voting rights to Nepalese citizens residing abroad.
He also appealed to the Nepalese community to transfer the process and system back home learned from the democratic society of the US.