Devyani International Nepal opens first Special KFC restaurant with speech and hearing-impaired people
Devyani International Ltd and KFC Nepal pledge to introduce more such restaurants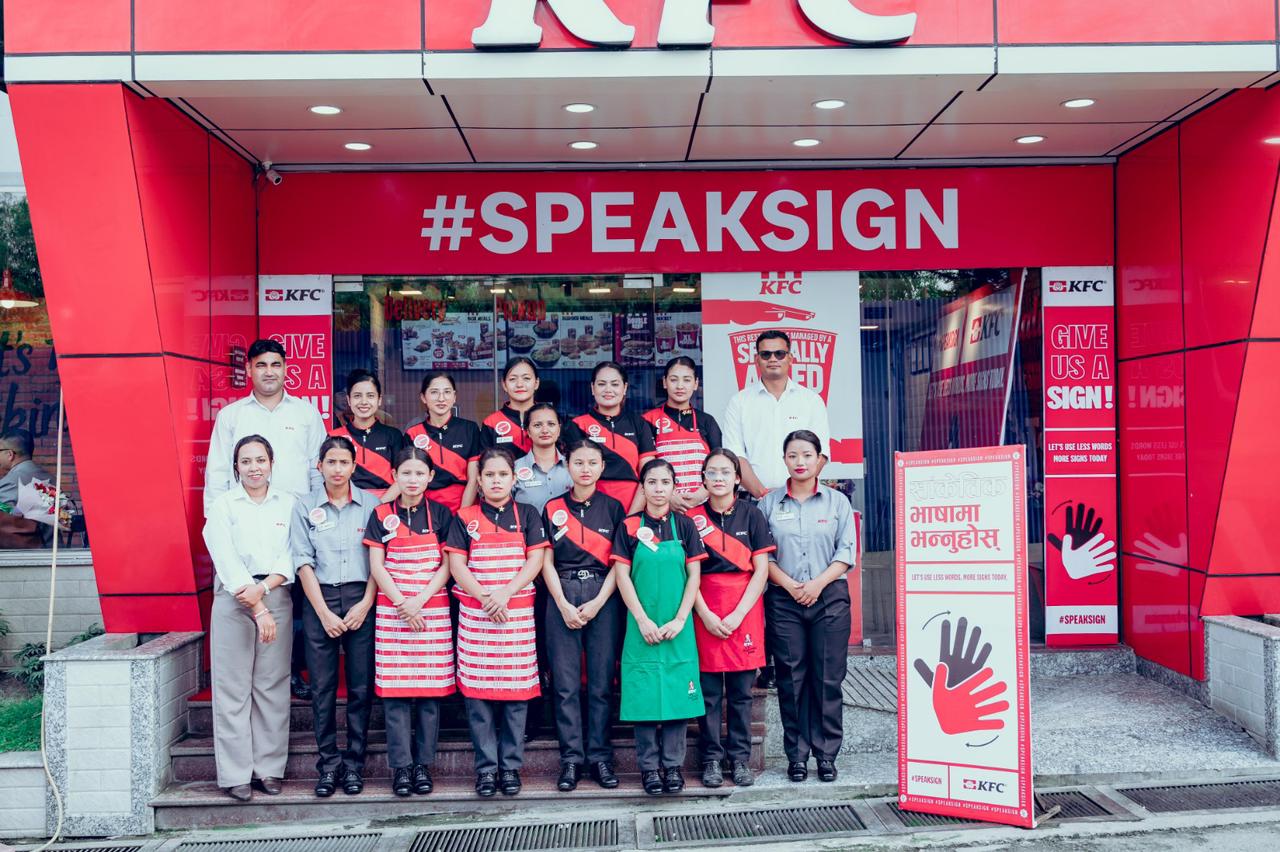 KATHMANDU, Sep 23: Devyani International Nepal Pvt. Ltd. has announced the first Special KFC in Kathmandu, operated majorly by a specially-abled speech and hearing-impaired women workforce.
This restaurant was opened on the occasion of International Sign Language Day, celebrated on September 23rd, and is staffed with a well-trained team of ten specially-abled individuals. They are trained and equipped with the skills to manage an entire restaurant.
The company issued a press release informing of the new KFC restaurant and stated that this initiative marked a significant milestone in fostering a culture of an inclusive organisation and creating equal opportunities for all.
The restaurant was built with thoughtful design, innovative tools and extensive training to aid the team in serving the customers. It was built with the motto "Communication transcends words".
Rajat Luthra, CEO of KFC India & Nepal at Devyani International, expressed his joy over the first-ever restaurant operated by an inclusive workforce comprising of majority specially-abled speech and hearing-impaired women and pledged his unwavering support in the transformative influence of having an inclusive and diverse workforce.
He stated in the press release - "As International Sign Language Day is celebrated, Devyani International Limited reaffirms its commitment with plans to expand the employment opportunities for specially-abled speech and hearing-impaired individuals and introduce more such restaurants in the coming years."
"We are grateful to The Leprosy Mission Nepal for supporting us in staffing our restaurant with an incredible team and enabling us to collaborate with the special staff", he added.