Fire guts eight houses in Gamgadhi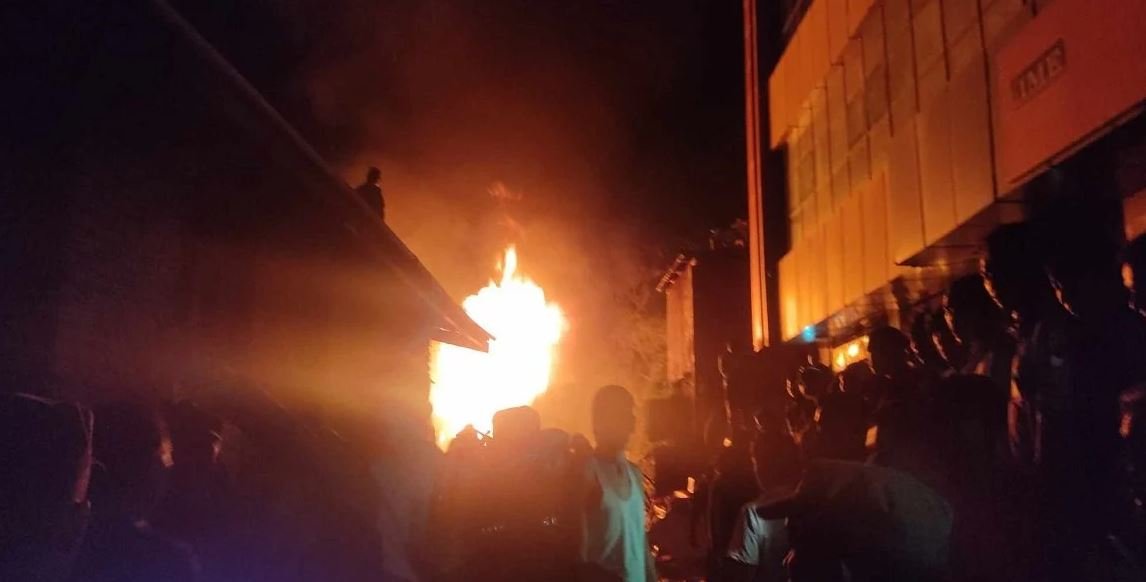 MUGU, Sep 23: A fire broke out in Gamgadhi Bazaar, the headquarters of Mugu district, last night. The inferno occurred at the locality north of the Kalika Malika Temple in the town. Eight houses were reduced to ashes in the disaster, police said.
Nepal Army, Nepal Police and Armed Police Force, the Municipal Police personnel and the local people joined hands and doused the fire.
Deputy Superintendent of Police at the District Police Office, Birendra Thapa, said the fire had broken out from a wooden house and spread. The houses of Tarke Lama, Sonam Lama, Janga Aidi, Santona Khttri, Pancha Sejuwal, PR Malla, Pradip Rawal and Putali Shahi have been destroyed in the inferno, according to DSP Thapa.
Security personnel had doused the fire using water from the water supply pipes supplied to Gamgadhi Bazaar. Nineteen houses were destroyed in a fire that occurred at Tallo Bazaar of Gamgadhi on November 15, 2021.