Excessive heat in Nepalgunj affects children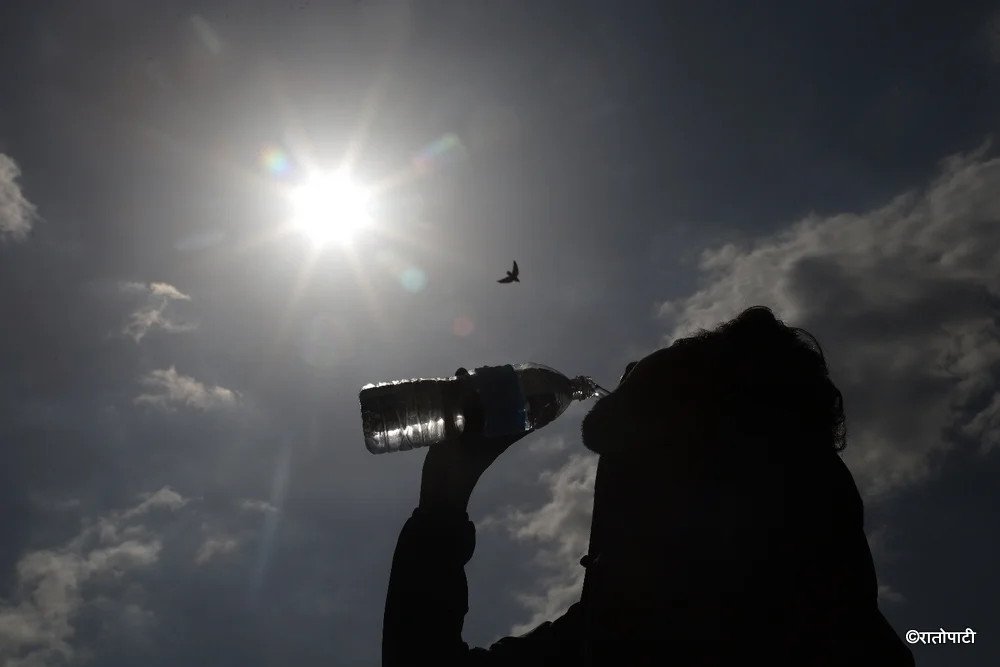 BANKE, June 7: As the excessive heat and temperature rises in Nepalgunj, children have started suffering from illnesses. According to Bheri Hospital's Pediatrician Dr. Pratima Khadka Hamal, children are being affected by viral illnesses such as the common cold and seasonal flu.
Dr. Pratima informed that more than 50 sick children have been coming for treatment at the hospital's Outpatient Department (OPD) every day with complaints of fever, cold, diarrhea and stomach ache.
The temperature has crossed the threshold in Terai reaching over 40 degrees Celsius in some districts. This extreme heat has increased the spread of various communicable diseases like viral flu, typhoid, diarrhea, etc.
Pediatrician Dr. Pratima urged children to use face masks to avoid this seasonal cold and viral flu and to wash their hands with soap before eating. She advised them to eat clean home-cooked food, drink a lot of water and stay away from the sun to avoid the risk of diseases in this extreme heat.