Heat increases risks of pandemics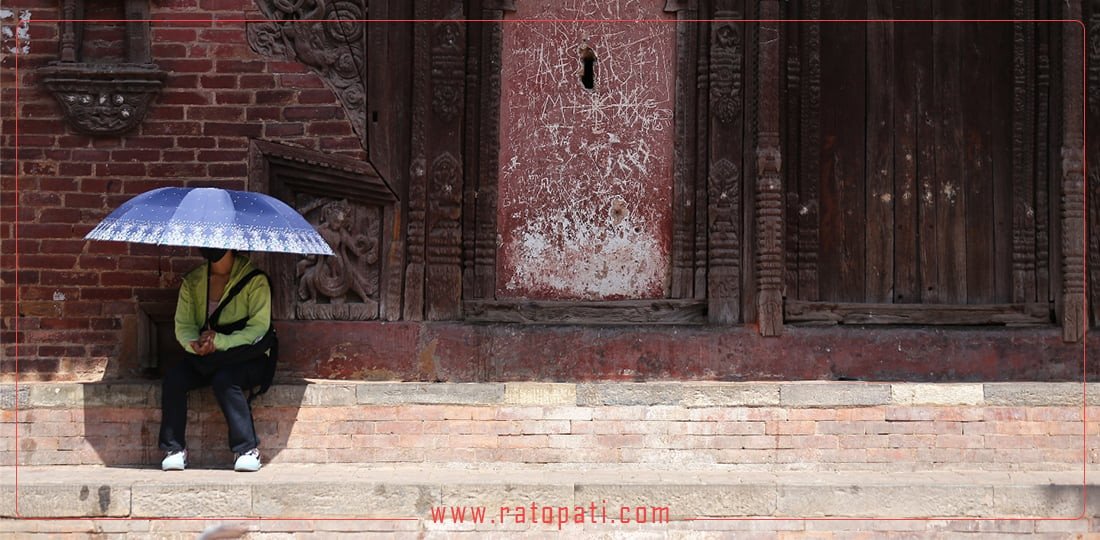 KATHMANDU, June 6: According to the Department of Hydrology and Meteorology, the temperature has crossed the threshold in Terai. Health risks have increased as the temperature has crossed 40 degrees Celsius in some districts of Terai.
On June 5, the temperature was over 40 degrees in 5 districts of Terai including 40.8 in Rupandehi, 40.7 in Banke, 40.5 in Dhanusa, 40.5 in Bara and 40 degrees Celsius in Morang. The extreme heat has affected the lifestyles in the Terai region, even forcing the schools to be closed.
As the temperature has crossed the threshold in Terai, there is a chance of 'Loo' spreading in the region; Department's Senior Meteorologist Dr. Kandel states.
Physician Dr. Roshan Kumar Jha warns to take caution when 'Loo' is exposed to the body. Many physical problems may be caused by heat stroke, Dr. Jha states.
A communicable disease expert Dr. Sher Bahadur Pun claims that various communicable diseases can take the form of pandemic outbreaks during summer. Various communicable diseases like typhoid, diarrhea, etc. may spread if food and water are contaminated with bacteria, Dr. Pun states. "If we don't pay attention to our food and water, deadly diseases like cholera can spread and take our lives within an hour," he said.