Plantation in World Environment Day by Citizens Bank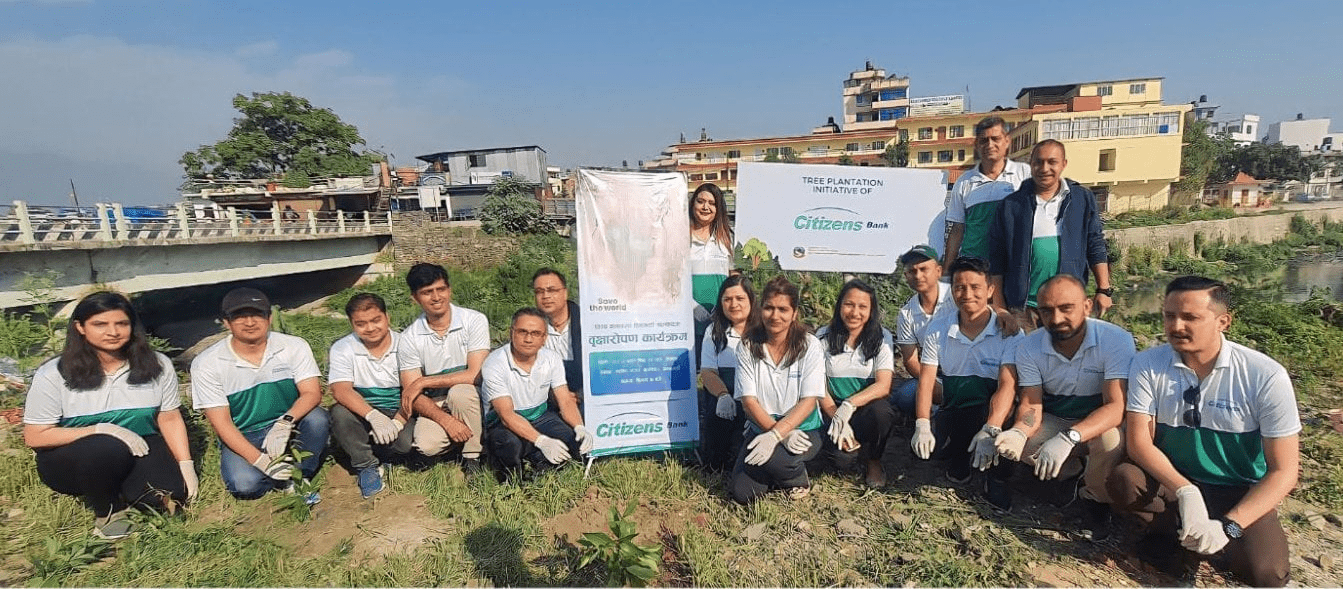 KATHMANDU, June 5: A plantation program has been organized in Shantinagar by Citizens Bank with the slogan of "Beat the Plastic" on Monday. In collaboration with The Revolution Project, the plantation program was organized on the occasion of World Environment Day 2023.
According to the bank, more than 250 species of plants have been planted in Shantinagar-9. In the past, the bank has provided support to health camps, community schools and temples in various parts of the country as part of its corporate social responsibility.