Nepal government promotes five DIGs to AIG; new IG to be appointed soon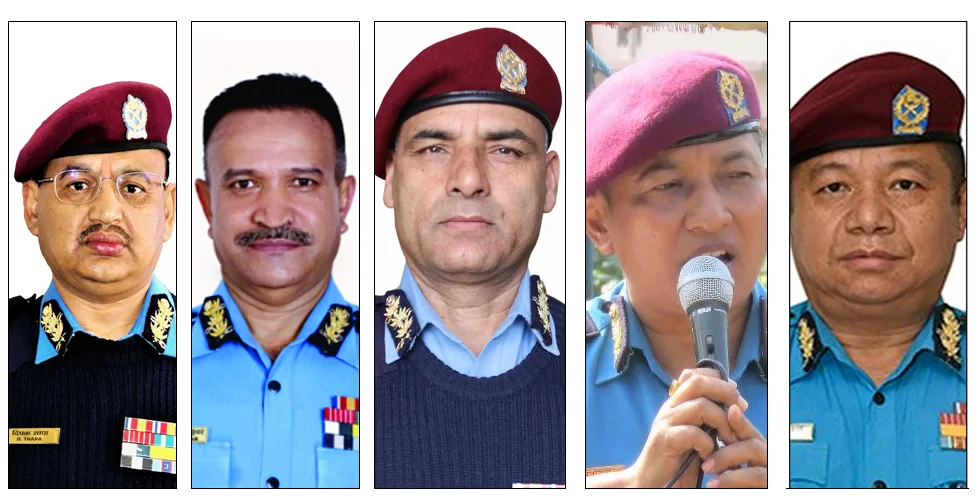 KATHMANDU, MARCH 21: The Council of Ministers in Nepal has recently announced its decision to promote five Deputy Inspector Generals (DIGs) of Nepal Police to Additional Inspector Generals (AIG).
This decision was made after a promotion recommendation committee, led by the Home Secretary, recommended the promotion of the five DIGs to AIG in accordance with Rule 27 (4) of the Police Regulations 2071 B.S.
The newly promoted officers are DIG Basanta Bahadur Kunwar, DIG Tek Prasad Rai, DIG Deepak Thapa, DIG Shyamalal Gyawali, and DIG Kiran Bajracharya. DIG Kunwar is the Chief of Madhes Police Office, DIG Rai is the Chief of Lumbini Police Office, DIG Thapa is the Chief of Bagmati Police Office, DIG Gyawali is the Chief of Koshi Police Office, and DIG Bajracharya is the Director of Financial Administration and Management at Police Headquarters.
This promotion has generated a lot of interest as one of the AIGs promoted is expected to be appointed as the next Inspector General (IG) of Nepal Police. The current IG, Dheeraj Pratap Singh, is set to retire on March 25. It remains to be seen which of the five newly promoted officers will be appointed as the next IG by the government.