CPC Tibet Secretary Wang meets President Paudel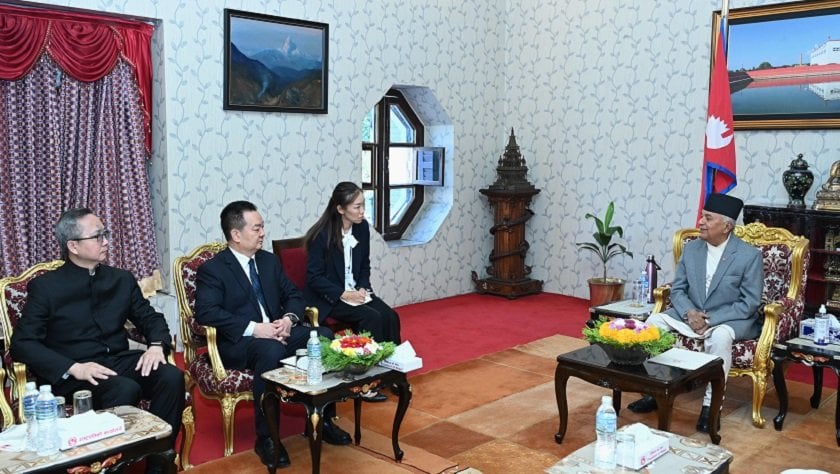 KATHMANDU, Nov 9: The Secretary of the Communist Party of China (CPC) Tibet, Wang Junzheng, held a meeting with President Paudel. He met with President Paudel on Thursday at the President's Office in Sheetal Niwas.
The President's Office stated that bilateral relations between China and Nepal, and cooperation and concerns between the two nations were discussed in the meeting.
President Paudel also expressed heartfelt gratitude to the Chinese government and the citizens for the aid they provided to ease the damage of the disastrous earthquake in Jajarkot last week.
Wang who arrived in Nepal on Wednesday, held a meeting with Prime Minister Pushpa Kamal Dahal 'Prachanda' earlier on Thursday, today.