19th Asian Games: 228 medals finalized so far, China on top, Nepal nil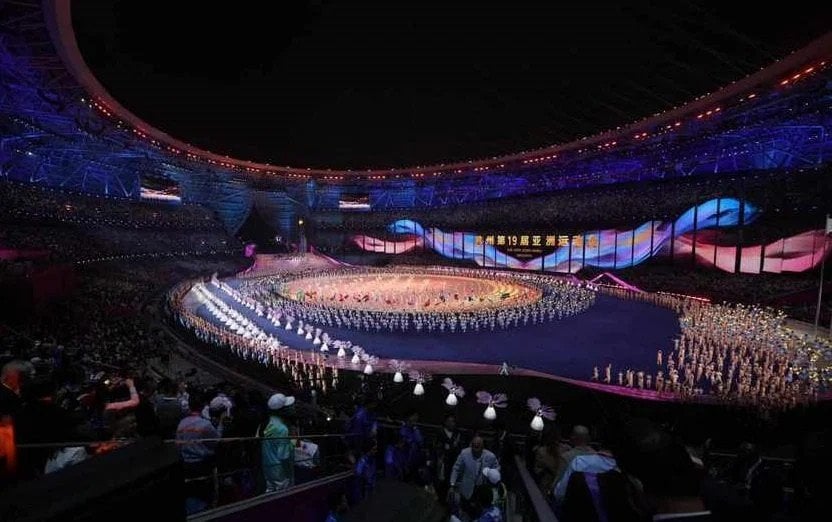 HANGZHOU, Sep 26: A total of 228 medals have been secured so far by the players from different countries in the ongoing 19th Asian Games in Hangzhou, China. However, Nepal remained unable to secure any medal to date.
Among 45 countries participating in the Games, players from 25 countries got the medals. Nepal is in dire need of excelling performance.
Till Monday, China bagged 39 gold medals, 21 silver and nine bronze medals, thereby standing atop the winners' list. Similarly, South Korea got 10 gold and silver each and 13 bronze medals, securing second position. Japan stands third with five gold, 14 silver and 14 bronze medals, while Uzbekistan secured four gold, six silver and bronze medals each.
Moreover, Hong Kong China was able to claim three gold, four silver and seven bronze medals.
Nepal's performance slow off the mark
Nepal's performance in the ongoing Asian Games is slow off the mark. It has disappointed the sports revelers. All Nepali players were defeated in tennis on Monday. Nepal lost in all four competitions. Pradip Khadka who won the first round of the match under men's single category lost to a Japanese player in a straight set.
Similarly, Abhishek Bastola under the single-men category was defeated by a Hong Kong player. The group of Avilasha Bista and Mahima Rana lost to the South Korean team in women's doubles. In the mixed doubles, Abhishek Bastola and Avilasha Bista lost to an Indonesian team.
Nepal also lost in fencing, rugby, cycling, basketball, taekwondo, judo, and swimming.
Meanwhile, Rabin Thapa who defeated an Indonesian player in the 51-kg category in boxing 4-1 is playing with Korean players in the pre-quarterfinal.