Congress Central Committee meeting ending today
Press conference at 4:30 pm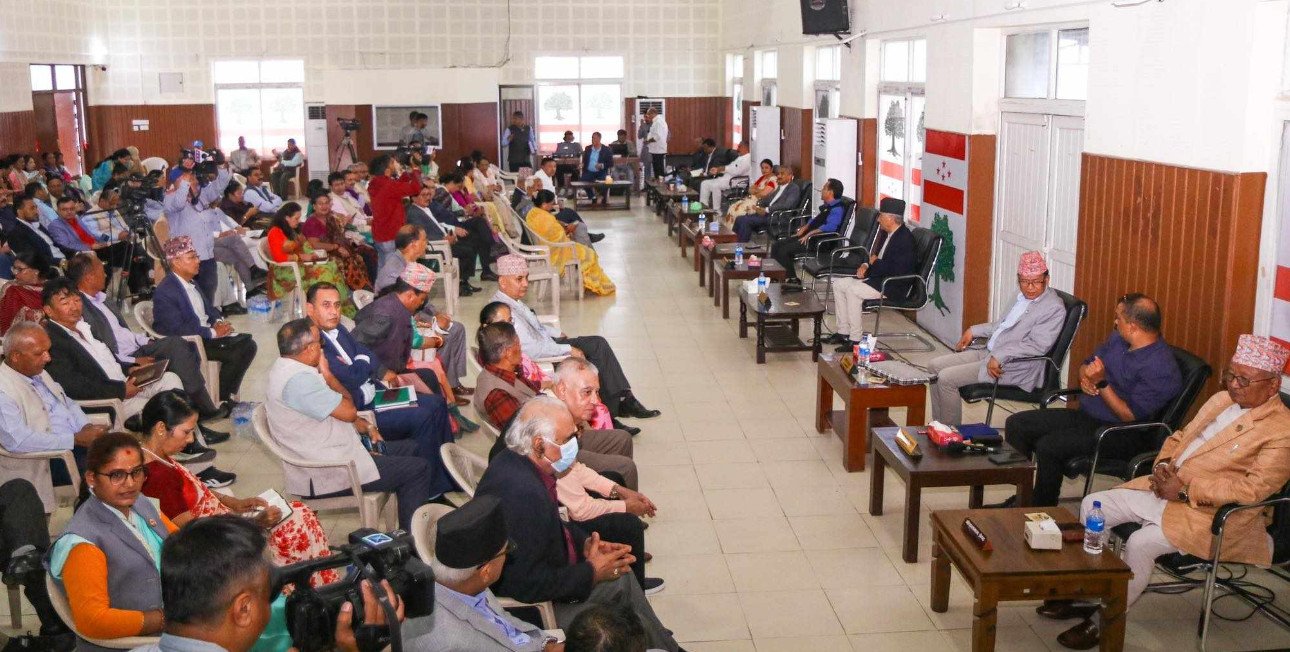 KATHMANDU, Sep 25: Nepali Congress is organizing a press conference to inform of the decisions of the Central Committee meeting. The Central Committee meeting that commenced on September 21 will conclude today.
Above a hundred central committee members have put their opinions in the meeting. It is understood that the meeting will decide on issues such as an economy in crisis, foreign migration, and the general committee meeting.
Congress has fixed the general committee meeting on the 29th and the 30th of November, and the 1st of December. Leaders have said that the Central Committee meeting will form the preparatory committee of the general committee meeting, as well as the political, economic and organizational proposal formation committee.