Shekhar Group's conclusion: Action and suspension of leaders were not according to statute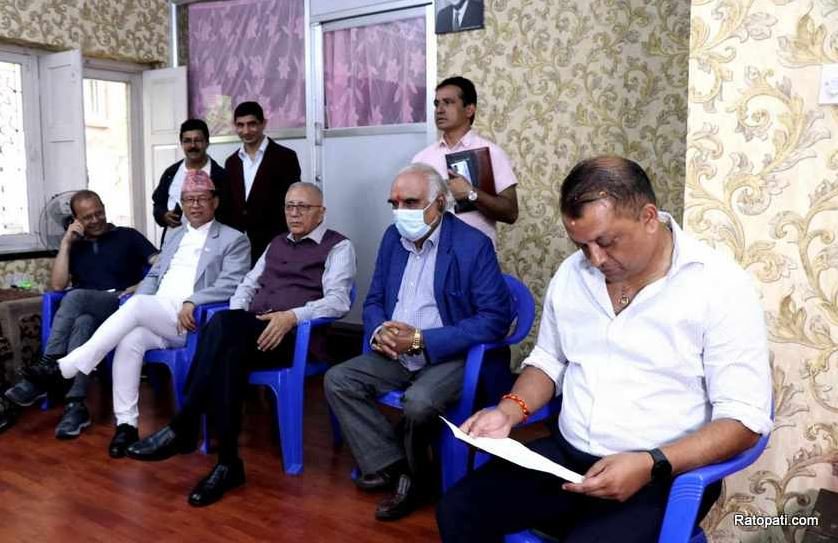 KATHMANDU, Sep 19: The public has received the message that Nepal Congress itself is trying to stop the campaign against corruption, Shekhar Koirala group concludes. The group came to this conclusion in the meeting held at Baluwatar on Tuesday.
The group also concluded that the action and suspension process of the party leaders was not done according to the statute, says central member Govinda Pokharel.
The group has also objected to the unsystematic nominations in the Nepal Student Union, Tarun Dal, Woman Association and Farmers Association and the addition of secretaries by dividing the secretariats in the provinces.
The group has concluded that the central presidents of the organisations arbitrarily appointed the district presidents. It also concluded that the party was sending the wrong message to the lower-level leaders and personnel by appointing people, who lost the elections in the regional and provincial committees, by electing them as central committee members.
Laxmi Khatiwada, who had lost the regional election for the presidency of the regional committee, was appointed as a central member of the Nepal Congress.