Demands not against constitution could be included in School Education Bill: Acting PM Khadka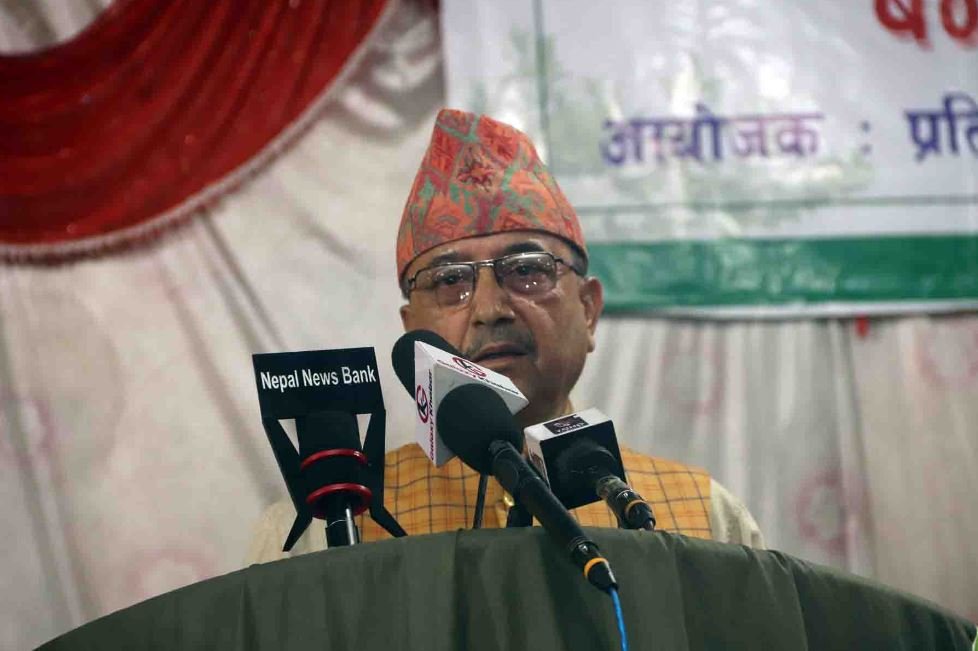 KATHMANDU, Sep 19: Acting Prime Minister and Defence Minister, Purna Bahadur Khadka, has said demands which are not against the constitution and the existing economy can sustain, could be included in the School Education Bill registered in the parliament.
At a programme organised by the Main Ceremony Committee on the occasion of National Education Day, 2080, Acting PM Khadka clarified that a task force led by him registered the bill in the parliament by addressing the genuine demands along with revision, paying attention to the received suggestions regarding the bill.
He shared that weaknesses could be addressed through discussion and meetings if there are some weaknesses in the bill.
The Acting Prime Minister also called the Confederation of Nepalese Teachers (CNT) to sit for discussion by withdrawing all programmes of protest, adding the government was ready to address the genuine demands of the CNT.
The CNT has already announced protest programmes including school shutdowns from September 20. The acting PM shared that activities are underway at the direction of Prime Minister Pushpa Kamal Dahal 'Prachanda' for necessary facilitation to resolve problems surfaced in the medical education sector.
He mentioned that the government was committed to implementing compulsory and free education, mentioned as a fundamental right in the constitution, stating that appropriate coordination and collaboration was necessary among three-tier government for the same.
Similarly, Minister for Education, Science and Technology, Ashok Kumar Rai, stressed that it should go through dialogue for further revisions as the bill related to school education has already been in the parliament.
He expressed concern saying the agitating CNT was called for the talks at 3:00 pm today but it refused to sit in talks.
Likewise, Minister of State for Education, Science and Technology, Pramila Kumari, expressed the view that it would help in the implementation of fundamental rights once the education bill is passed.
Best schools, colleges, teachers, employees and principals were awarded on the occasion.