KP Oli: Speaker Nemwang was heavily pressured not to promulgate the Constitution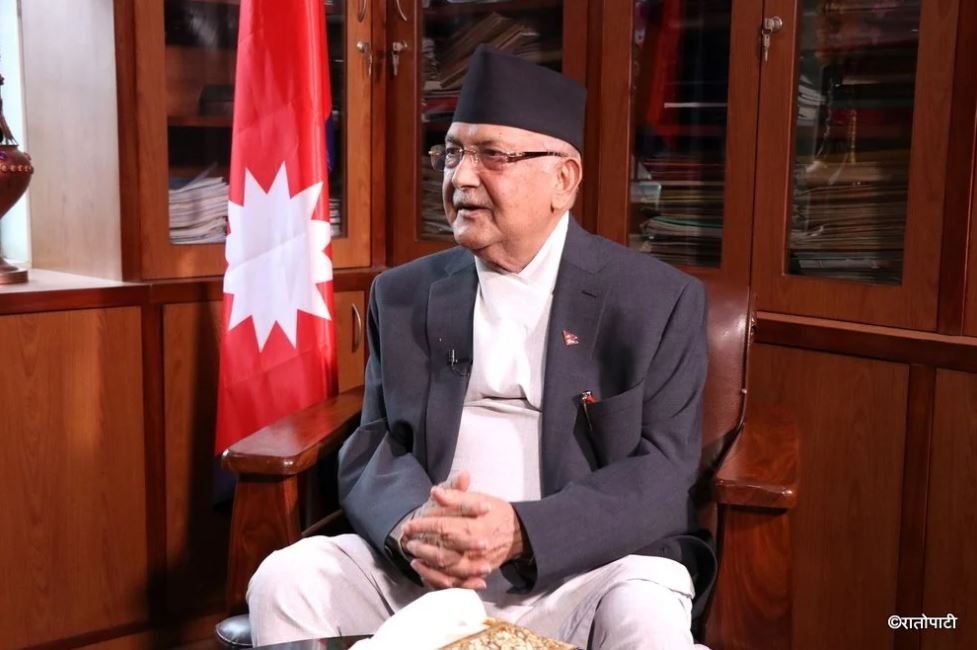 KATHMANDU, Sep 19: CPN-UML Chairman KP Sharma Oli has said that Subash Chandra Nemwang, the Chairman of the Constituent Assembly, was successful in promulgating the Constitution despite pressure from all sides.
Oli says that Nemwang had an extraordinary loyalty to the country because of his nationalist way of thinking.
Speaking at the 'Subash and Sambidhan' seminar organised by the UML on Tuesday, former Prime Minister Oli said that Nemwang never took any irrelevant or selfish steps in his long political history and urged Nepalese politics to learn from him.
"He was not arrogant, he wasn't just a sweet talker but had extraordinary loyalty to the country. Never took any steps against the country's interest," said Oli, "Never took any uncoordinated, irrelevant and selfish steps."
Oli expressed disbelief that he had to speak in tribute to Subash Chandra Nemwang and referred to him as his companion. He also added that Nemwang's effective role as a guardian in the formation of the constitution made the promulgation of the constitution possible.
He added that former Constituent Assembly Chairman Subash Chandra Nemwang, former President Ram Baran Yadav and the Chairman of the Drafting Committee, Krishna Sitaula were pressured not to promulgate the constitution.