Bodies disappeared in avalanche found after 32 days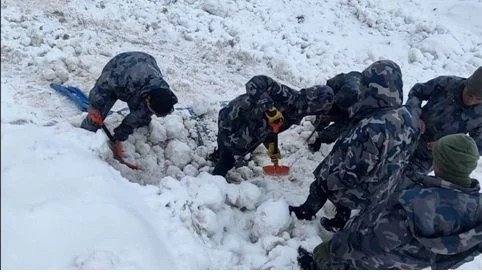 MUGU, June 7: The dead bodies of three Yarsa collectors have been found after disappearing in an avalanche 32 days ago. Among the dead were 40-year-old Tarasingh Sarki, 35-year-old Punna Sarki and 35-year-old Bir Bohara from Talfi village, located in Patarasi Rural Municipality-2, Jumla.
They had disappeared in an avalanche in Chyarkhu Lekh of Mugum Karmarong Rural Municipality, Mugu while collecting Yarsagumba on the 5th of May.
The dead bodies were handed over to their relatives for cremation after a team of doctors from Mugu District Hospital finished a post-mortem examination on the bodies, Deputy Superintendent of District Police Office, Mahesh Basnet informed.