Cabinet meeting going on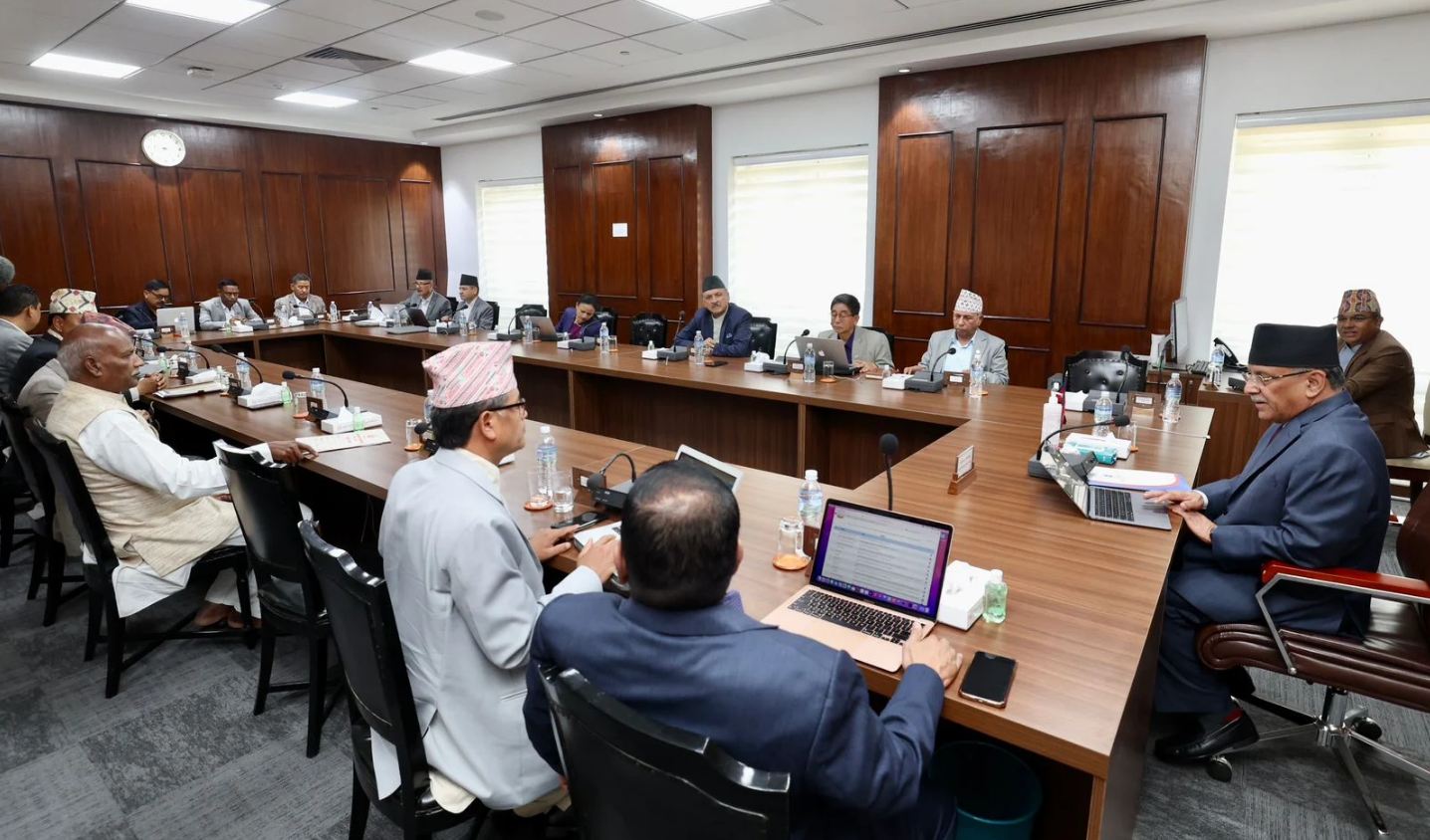 KATHMANDU, June 7: The Cabinet meeting of the Nepal government commenced on Wednesday morning at Singha Darbar and is continuing. Due to the Prime Minister's busy schedule, the regular meeting scheduled for Tuesday was postponed and is sitting today.
This is the first Cabinet meeting after Prime Minister Pushpa Kamal Dahal 'Prachanda' returned from his India visit.