Prime Minister Prachanda in Surkhet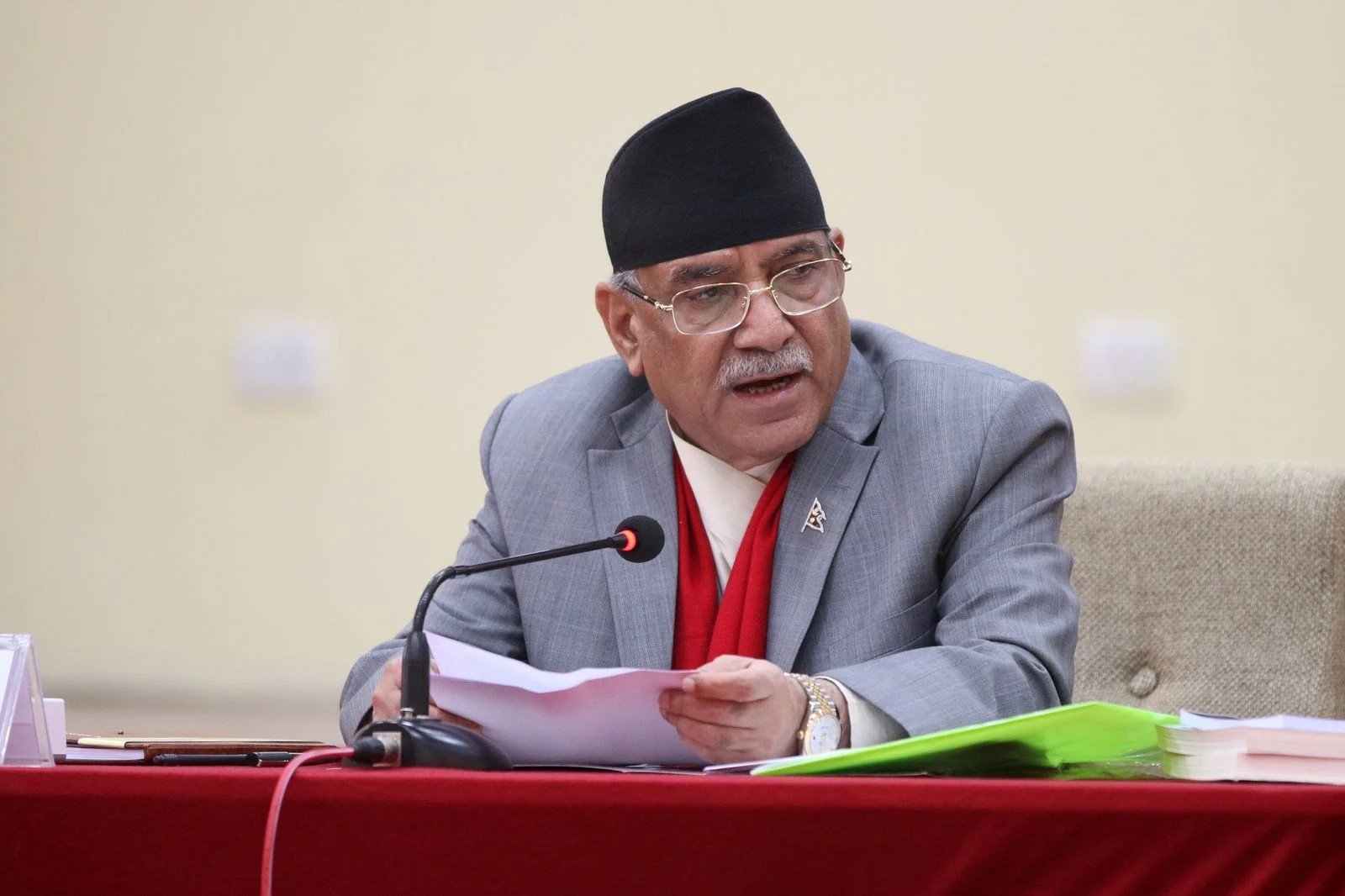 SURKHET, June 6: Prime Minister Pushpa Kamal Dahal Prachanda has arrived in Surkhet. He stopped at Surkhet on his way to the famous religious destination Khaptad.
Prime Minister Dahal will have a short meeting with Defense Minister Purna Bahadur Khadka in Surkhet. After that, he will head to Khaptad.
Khadka's sister-in-law had passed away a few days ago. PM Dahal will take part in the funeral.
World famous yoga guru Ramdev, Patanjali Yogapeeth General Minister Acharya Balkrishna, Mahayogi Jagadguru Shiddhababa Krishnadas Maharaj, etc. will participate in the Khaptad conference.