Govt. to formulate national culture policy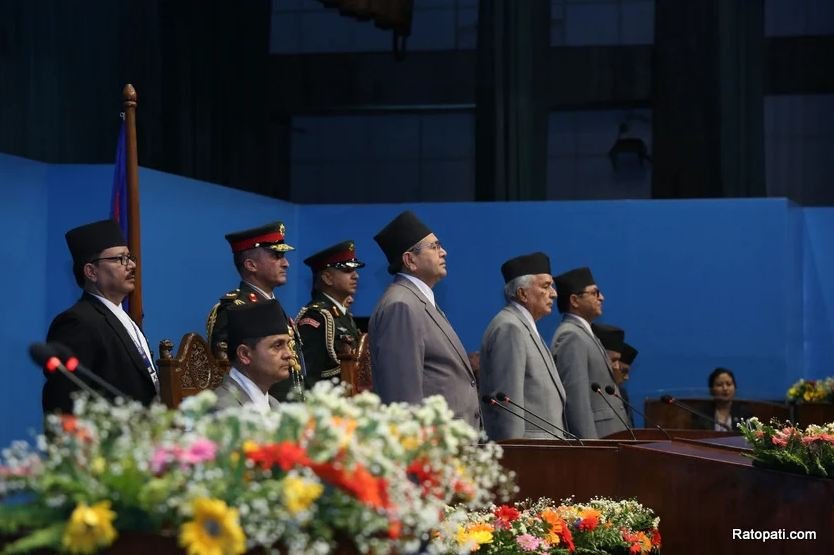 KATHMANDU, May 19: The government is to formulate a national culture policy next year.
In the policy and programmes of the government presented by President Ramchandra Paudel in today's joint meeting of the federal parliament, it is mentioned that a special programme would be launched for the promotion of Nepali culture.
Pashupati and Lumbini would be developed as the specialized study centre. The government has adopted a policy to make an effort to enlist Tilaurakot and Janakpur in the world heritage list as well as to promote Nepali culture and excavation of historical sites.
Religious tourism would be promoted making religious and cultural sites beautiful, according to the government's policies and programmes. Similarly, the government will run 'Our Heritages, beautiful heritages' programme and 'Literary person protection programme'.
Likewise, the government has adopted the policy of promoting tourism by combining it with nature and culture.