CPN-UML Chair KP Sharma Oli to address event in Rubi Valley on April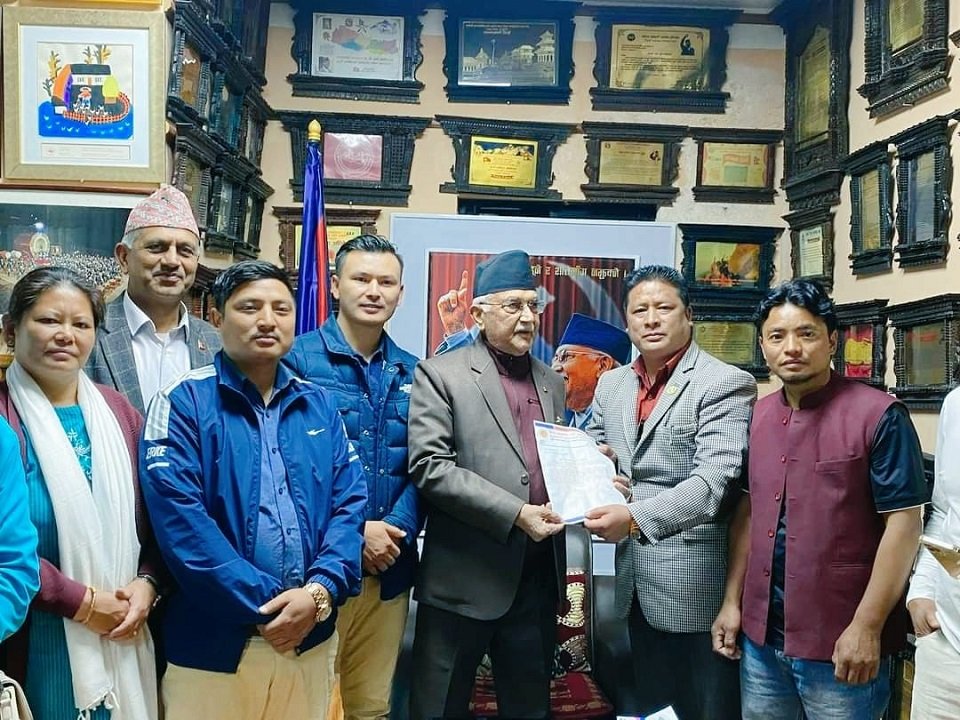 KATHMANDU, March 23: The Chairperson of the Communist Party of Nepal-Unified Marxist-Leninist (CPN-UML), KP Sharma Oli, has announced his scheduled visit to Rubi Valley of Dhading district on April 9, 2023. This announcement has generated a lot of buzz in the region, as Oli's visit is expected to bring significant infrastructural development, particularly in the areas of education, health, and tourism.
According to Markus Ghale, a member of UML's District Secretariat, Oli is scheduled to address an event that will be organized by the Rubi Valley Rural Municipality on April 9. The event is expected to draw a large audience from various communities, including local residents, government officials, and business leaders. Oli's speech will focus on promoting tourism in the region and exploring opportunities for developing infrastructure to support this sector.
Rubi Valley is a picturesque valley located in the northwestern part of Dhading district, surrounded by the towering Himalayan mountain ranges. The valley is home to several ethnic communities and has great potential for tourism development. The area has seen some development in recent years, with new roads and bridges being built to connect it to other parts of the region. However, there is still much work to be done to fully realize the tourism potential of the area.
During his visit, Oli is expected to meet with local officials and business leaders to discuss ways to promote tourism in the region. Oli's visit is seen as a significant opportunity for the region to receive much-needed development support from the government.
In conclusion, Oli's scheduled visit to Rubi Valley is generating a lot of excitement in the region, as locals hope to see significant development in areas such as education, health, and tourism. The event on April 9 is expected to draw a large crowd, and Oli's speech is eagerly anticipated as a catalyst for positive change in the region.