723 votes cast in Nepalese Vice Presidential election as polls near closing time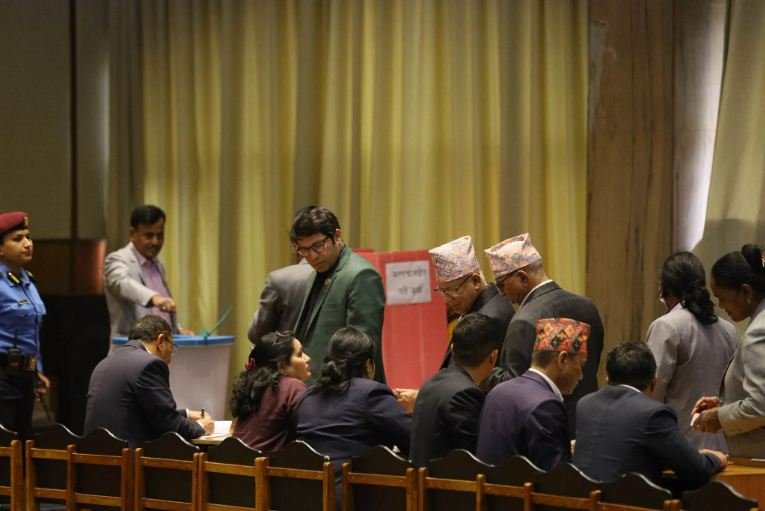 KATHMANDU, March 17: As the clock ticks towards the end of the Vice Presidential election in Nepal, a total of 723 votes have been cast by 2 pm at the Federal Parliament building in New Baneshwor.
The election, which has separate voting centers for the 332 Federal Parliament members and 550 Provincial members, will conclude at 3 pm.
According to sources, the vote counting process is set to commence immediately after the voting ends, and the official results will be announced at 6 pm today.