Vice President's election: 220 votes cast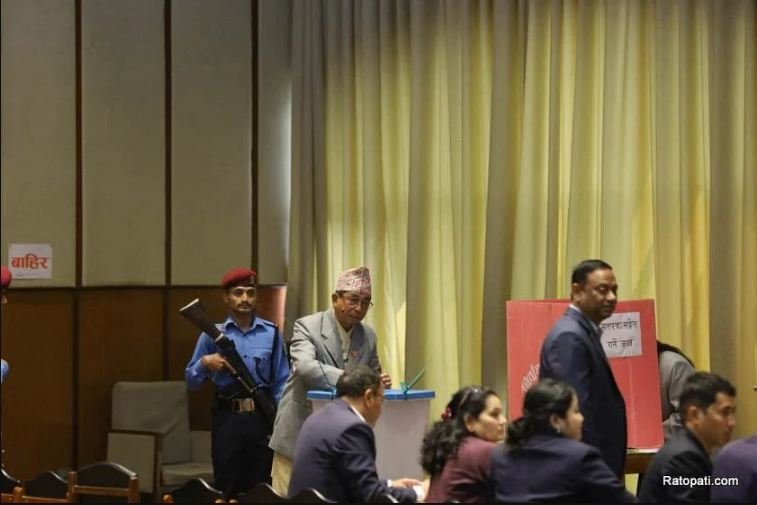 KATHMANDU, March 17: Voting to elect a new Vice President is underway at the Federal Parliament Building, New Baneshwor since 10:00 am today and so far, 220 votes: 87 towards the federal level and 133 from the Provincial level were cast. The voting will run till 3:00 pm today.
Astalaxmi Shakya (Bohara) of the CPN (UML), Mamata Jha of the Janamat Party and Ram Sahaya Prasad Yadav of the Janata Samajbadi Party are the candidates for the vice presidential election. There are 332 voters from the Federal Parliament followed by 550 from the Province in the election.
According to the Office of the Election Officer, the count will begin once the voting is completed and the results are likely by 6:00 pm today itself.