FNCCI President Dhakal seeks development partners' support to get out of present economic crisis, prepare LDC graduation and achieve SDGs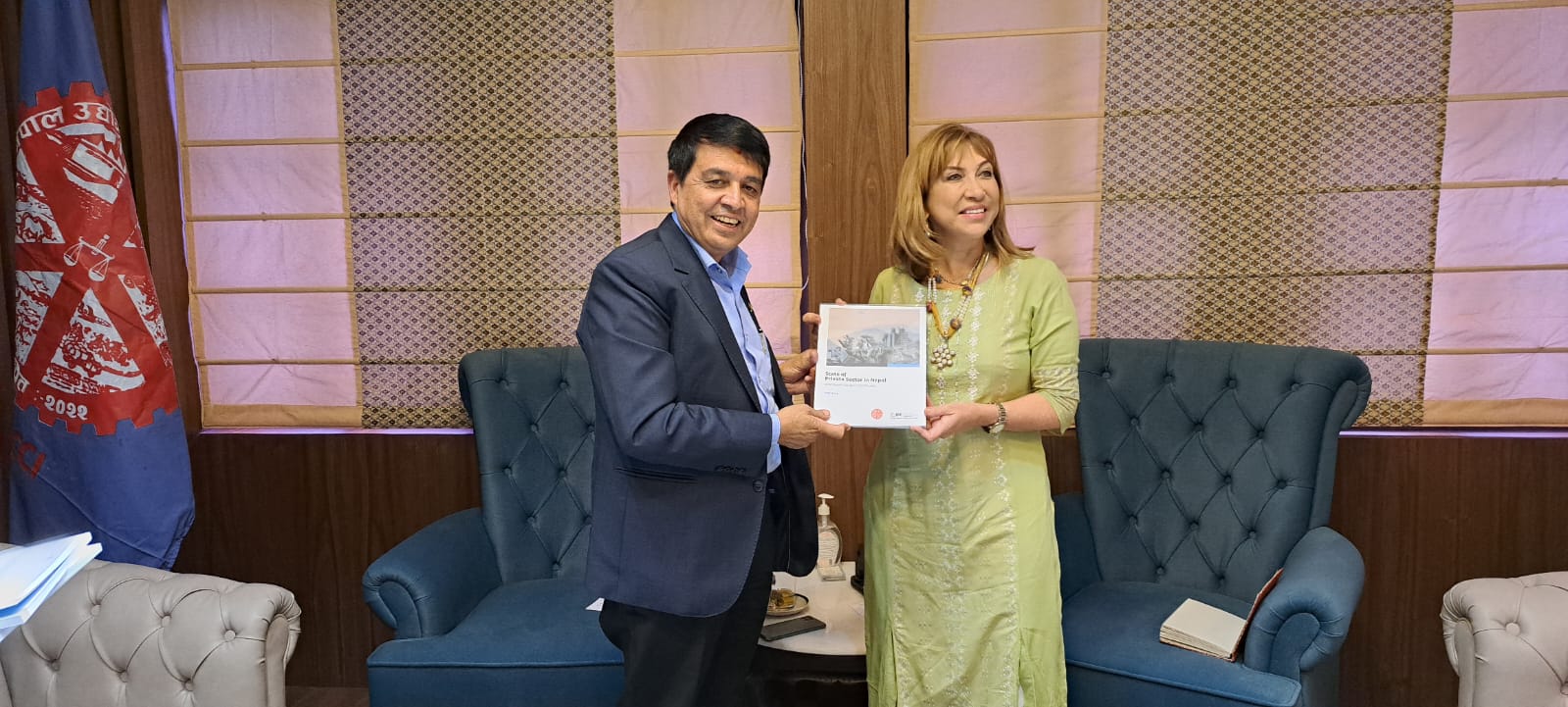 Kathmandu, May 26: President of the Federation of Nepalese Chambers of Commerce & Industry, Chandra Prasad Dhakal has asked for the support of development partners to formulate the strategy for managing the current economic crisis, creating an investment-friendly environment, developing skilled manpower, and creating more jobs.
President Dhakal proposed deeper cooperation between the business community and development partners during today's meeting with Hanaa Singer-Hamdy, the UN Resident Coordinator for Nepal, at the FNCCI secretariat.
The Sustainable Development Goals (SDGs) and cooperation in minimizing the impact of Nepal's graduation from the Least Developed Countries (LDCs) were key agendas of discussion. There was also a discussion on the capacity enhancement of small and medium enterprises, the production of skilled manpower, and cooperation with the private sector and the government.
President Dhakal stated that the FNCCI can be a close partner in achieving sustainable development goals because it has a strong network throughout the nation and a structure that can reach the grassroots level. On that occasion, Hana Singer, the resident coordinator, said that she took the issues raised by the president of FNCCI very seriously.
Resident coordinator Hana said that sustainable development goals and upgrading LDCs are a matter of special interest. She has a similar opinion that the role of FNCCI would be effective in reducing the negative impacts of Nepal's graduation from LDCs. She said that the private sector, government and the United Nations can cooperate while preparing a strategy to facilitate the graduation.
Officials of the United Nations Nepal Office and staff at the FNCCI Secretariat were present during the meeting.