Provincial contribution to GDP announced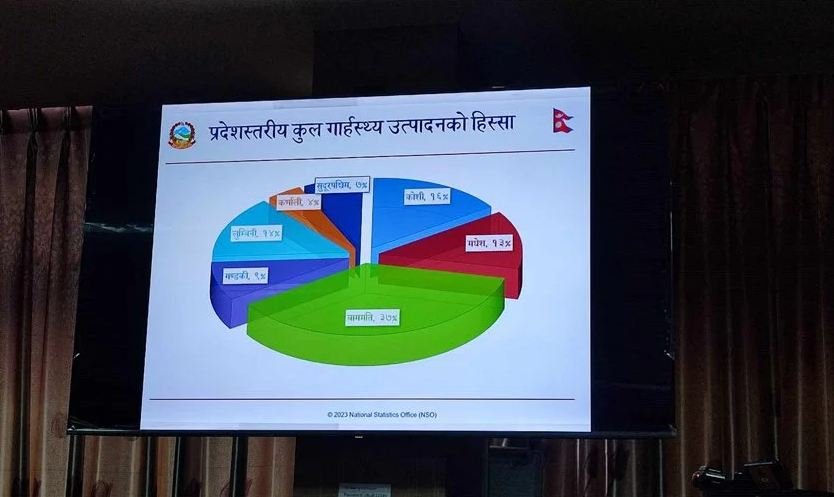 KATHMANDU, May 16: The estimated contribution of the provinces to the Gross Domestic Product (GDP) of the current financial year has been released.
According to the data released by the National Statistics Office on Tuesday, the office estimates that this year the highest amount will be 1.981 trillion rupees (37 percent) from Bagmati province, and the lowest amount will be 221 billion rupees (4 percent) from Karnali province.
Statistics Office has estimated that the total GDP of the current financial year will be 5.381 trillion rupees.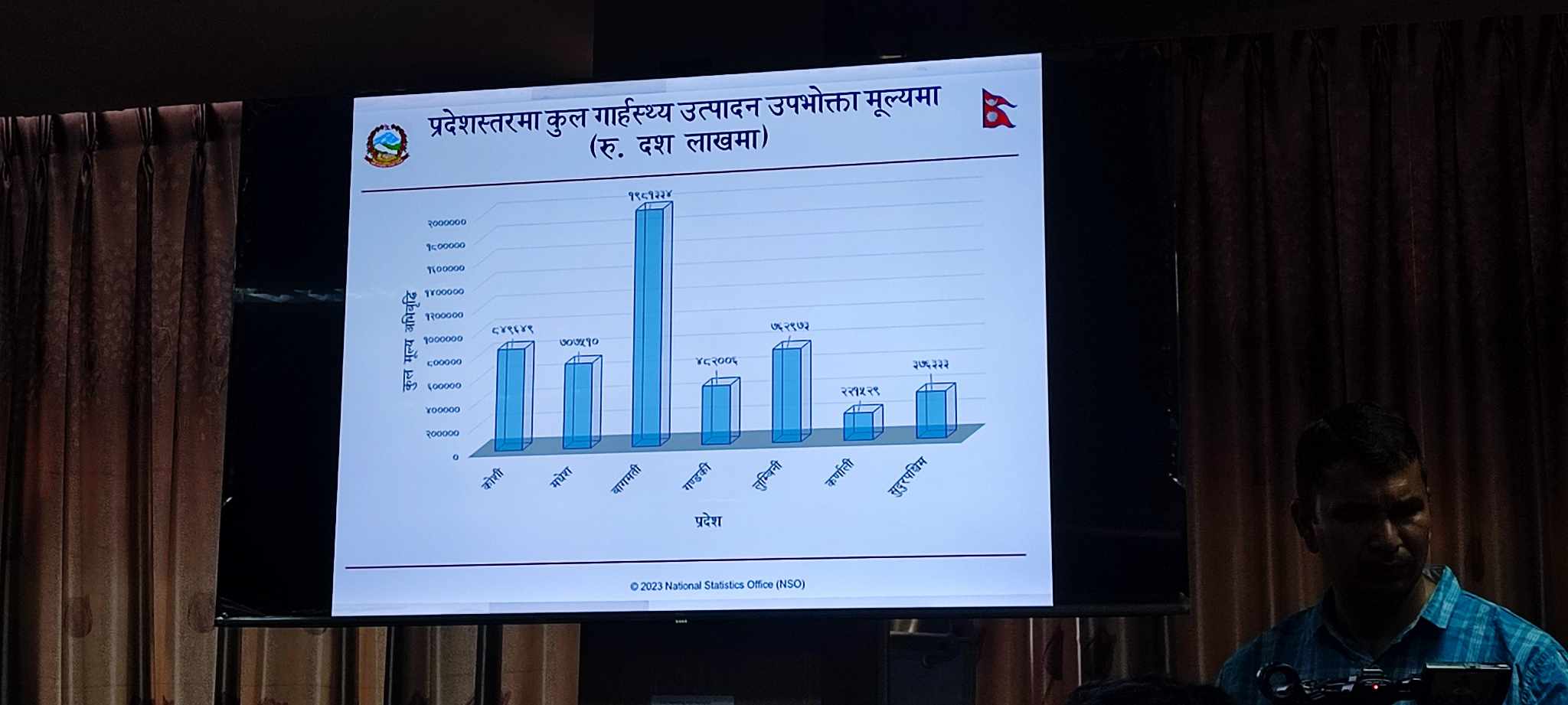 The contribution of Koshi Province will be 849 billion (16 percent), Lumbini Province 762 billion (14 percent), Madhes Province 707 billion (13 percent), Gandaki Province 482 billion (9 percent) and the contribution of Sudurpaschim Province will be equal to 376 billion rupees (7 percent), the office has estimated.