PM Dahal instructs to increase capital expenditure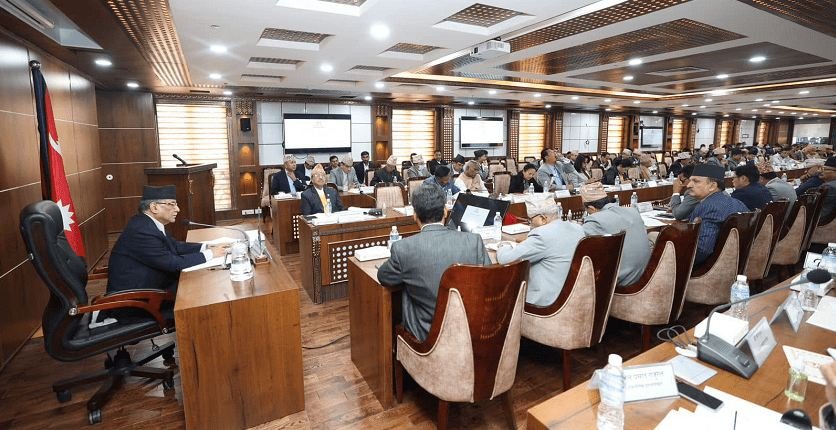 KATHMANDU, April 6: Prime Minister Pushpa Kamal Dahal 'Prachanda' has instructed to work and increase capital expenditure to address the economic challenges in the country.
PM Dahal gave these instructions while addressing the 50th meeting of the National Development Problem Solution Committee held at the office of the Prime Minister and the Council of Ministers on Thursday afternoon.
The Prime Minister claimed that the work of development and construction will not move ahead if the capital expenditure is not done on time and pointed out the necessity for all three levels of the government, including the union, state and local government, to accelerate capital expenditure and to maintain the quality of work.
Likewise, PM Dahal assured that the government will make arrangements to ensure that there is no shortage of resources in development projects with good physical progress in coordination with the Ministry of Finance.