Why is PM Oli risking to take a vote of confidence?
KATHMANDU, May 4: At a time when the no-confidence motion is being registered against the chief ministers of different provinces, Prime Minister KP Sharma Oli is preparing to take his own test (vote of confidence) on May 10.
Despite having a majority in the opposition alliance, Shankar Pokharel was re-appointed as the chief minister of Lumbini while Prithvi Subba Gurung of Gandaki has saved his position for a few days.
Hours before a no-confidence motion against Lumbini Chief Minister Shankar Pokharel was scheduled to be tabled and discussed at the province assembly on May 2, Pokharel resigned from the post. He was even sworn in on the same day.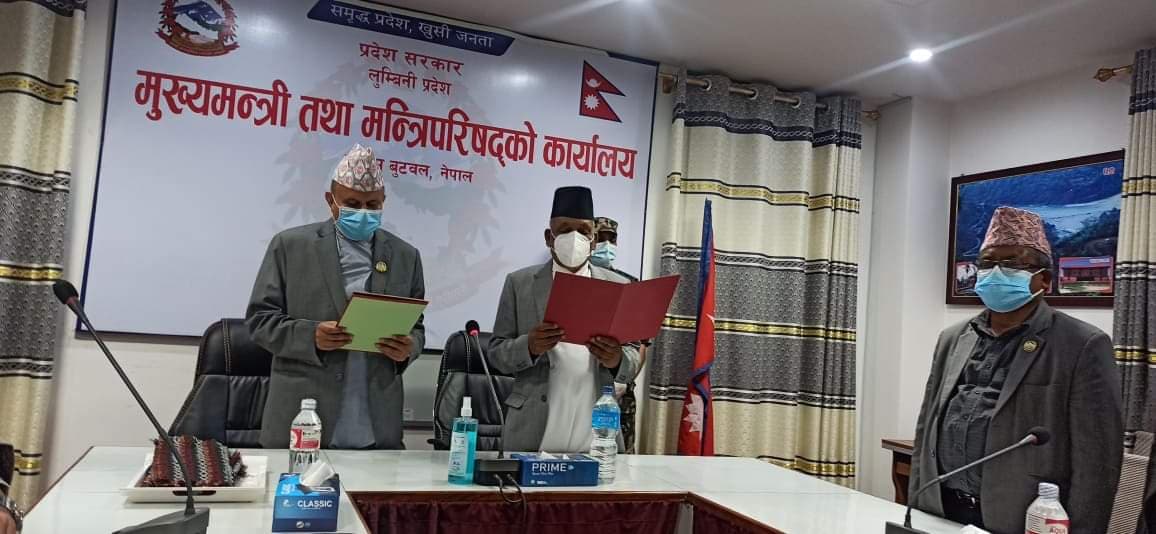 During this dramatic change in Lumbini, Prime Minister KP Sharma Oli was in consultation with President Bidya Devi Bhandari. The swearing ceremony of CM Pokharel and Oli's decision to take the parliament's confidence on May 10 came at the same time.
Earlier, a no-confidence motion against Gandaki Chief Minister was scheduled to be settled on April 28. Chief Minister Prithvi Subba Gurung was in the clear minority. However, a member belonging to Rastriya Janamorcha disappeared all of a sudden during the voting. Opposition parties blamed the ruling CPN-UML for the disappearance of lawmaker Khim Bikram Shahi. After Shahi went missing, the speaker adjourned the meeting until the further notice.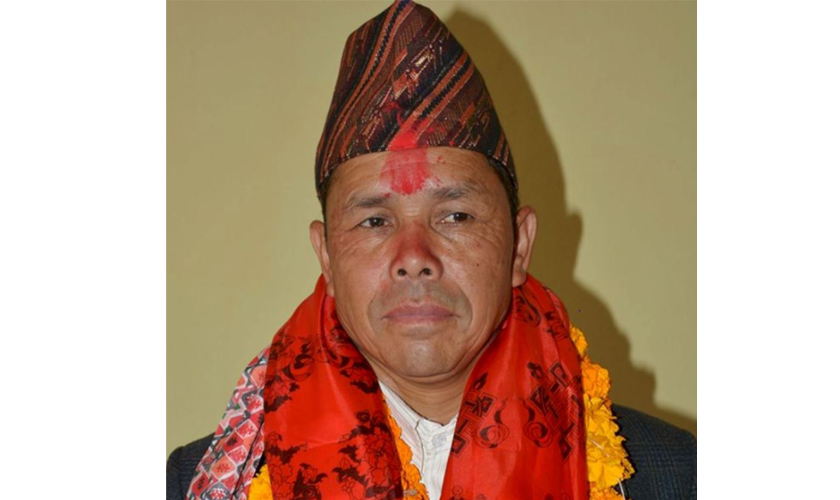 These two incidents in Lumbini and Gandaki are worth-remembering in Nepal's parliamentary politics. These two incidents are enough to illustrate how dirty Nepal's parliamentary politics is getting.
All eyes on federal parliament after a series of drama in provinces
After Gandaki and Lumbini, people's attention has now been drawn toward the federal government as PM Oli is trying to garner a majority of votes in favor of him though the CPN (Maoist Center) has not withdrawn its support extended to the Oli government.
President Bidya Devi Bhandari summoned the House session for May 10 as per the Article 93 (1) of the Constitution of Nepal as 'the prime minister considers it necessary to show that he has confidence from the House of Representatives as per the Article 100 (1).'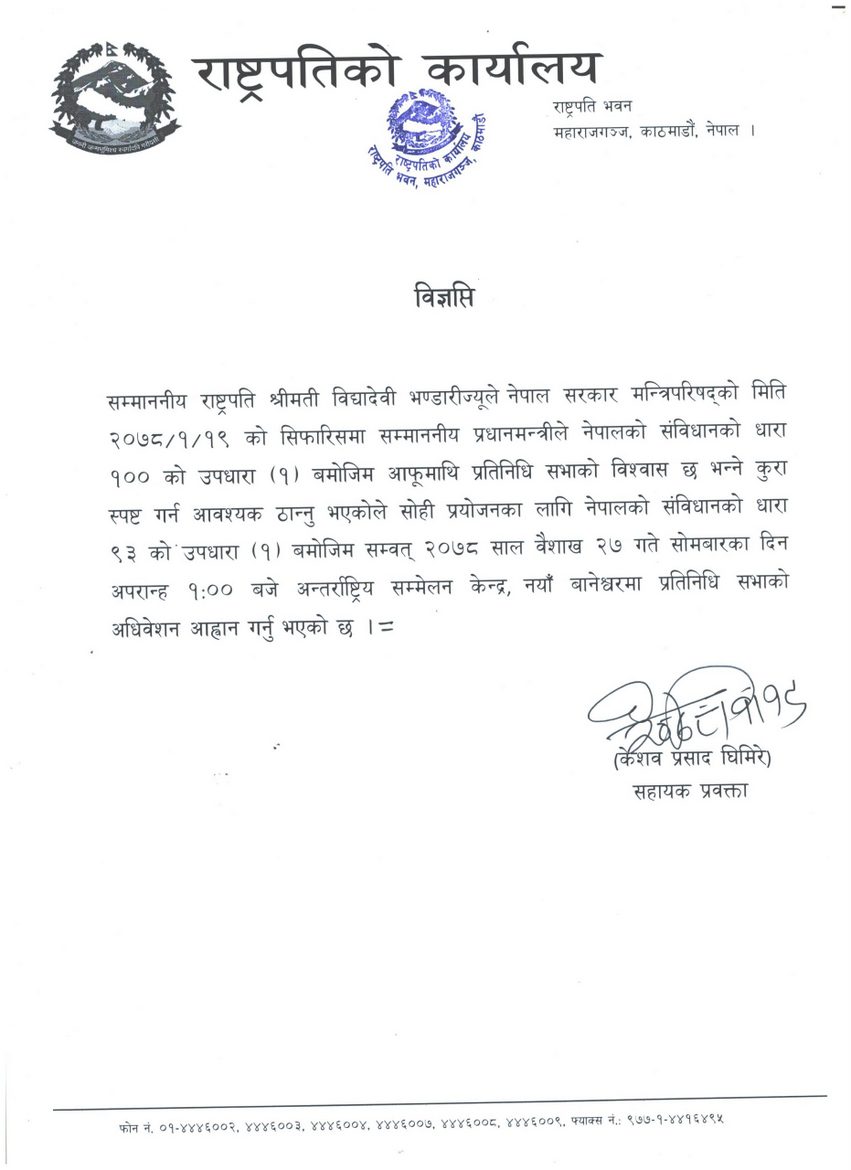 UML Chairman Oli was appointed as the Prime Minister on February 19, 2018 with the support of the Maoist Centre. Soon after, the UML and the Maoist Center went for a merger and formed the Nepal Communist Party (NCP). However, following the Supreme Court's March 7 order, the NCP was invalidated and erstwhile UML and Maoist Center have been revived.
In the 275-member House of Representatives (HoR), there are currently 271 lawmakers eligible to cast their votes. The Maoist party has only 49 MPs, including the Speaker Agni Prasad Sapkota, while the ruling UML has 121 MPs. Two of the 63 members of the Nepali Congress (Bijay Kumar Gachchhadar and Aftab Alam) have been suspended. Similarly, two out of 34 members of Janata Samajwadi Party (Resham Chaudhary and Hari Narayan Rauniyar) are still suspended.
Similarly, fringe parties including Nepal Peasants Workers' Party, Rastriya Prajatantra Party and Rastriya Janamorcha have one lawmaker each. As the number of MPs to be counted is 271, at least 136 votes are required for a majority and win the confidence of parliament.
In the current parliamentary equation, it is very difficult to have 136 parliamentarians in favor of Oli. Apart from UML's 121, Oli needs 15 more lawmakers. For that, it is necessary for Oli to join hands with other parties, which is not easy for him. The main opposition party Nepali Congress, Maoist Center and half of the members of JSP are against Oli. In such a situation, Oli can garner a majority of votes if 16 MPs from a faction of JSP, close to Mahanta Thakur and Rajendra Mahato, cast their votes. Otherwise, Oli is required to convince the MPs of other smaller parties.
However, triggered by intra-party rift within the ruling UML, the lawmakers close to a senior leader Madhav Kumar Nepal may not cast their vote for Oli. Earlier, Oli had sought clarification from 30 lawmakers close to Nepal.
According to sources, the Prime Minister will not be able to get a vote of confidence after May 10 nor the opposition parties may be able to form a new government. In such a situation, Prime Minister Oli is likely to take it as an opportunity to justify the dissolution of parliament and announce early elections. With no new government in place, the prime minister is preparing to dissolve parliament and hold elections.