All-party meeting concludes: Commitment to Democratic Republic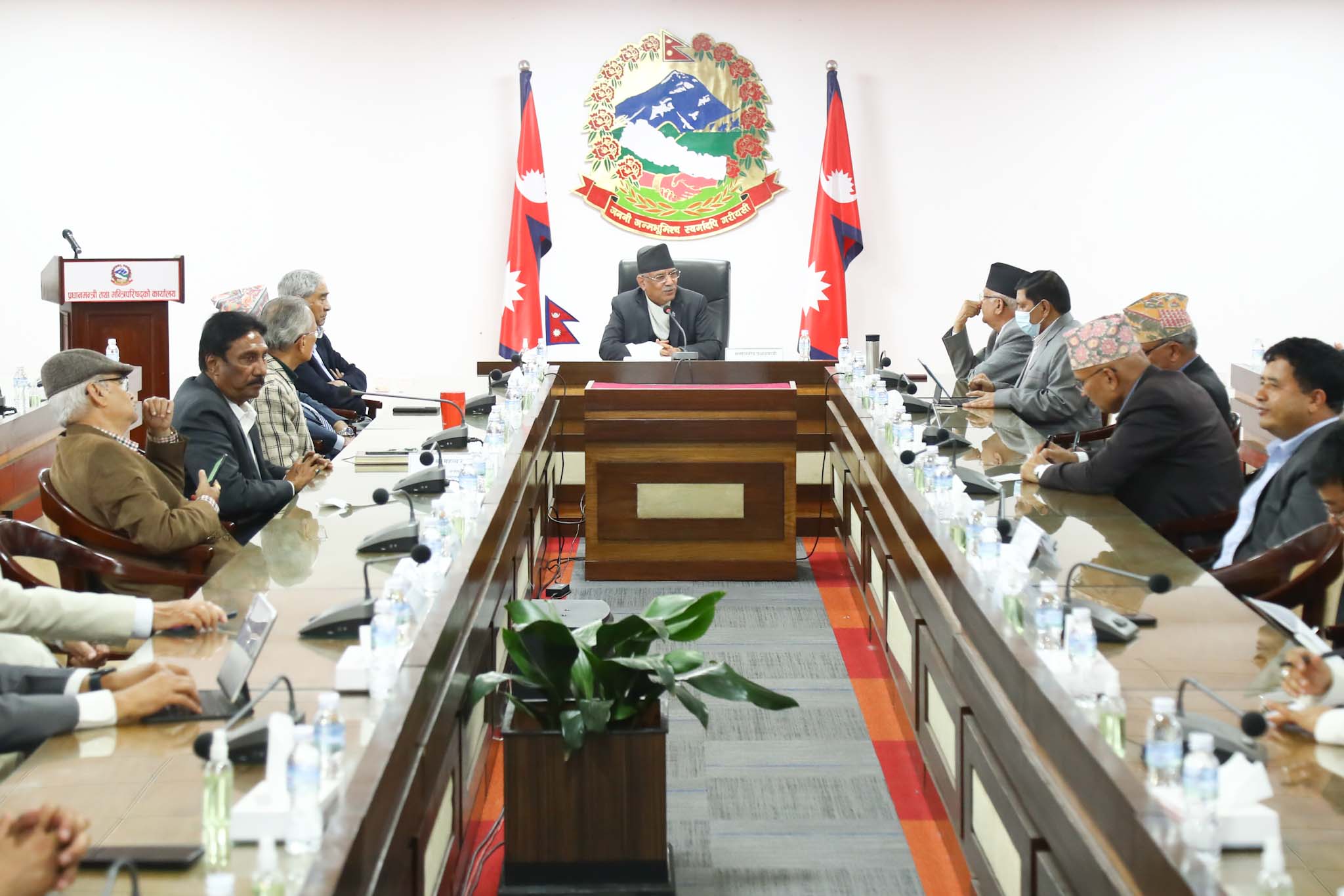 KATHMANDU, Nov 7: The all-party meeting called by Prime Minister Pushpa Kamal Dahal 'Prachanda' at the Office of the Prime Minister and the Council of Ministers in Singha Durbar has ended. In the discussion, the leaders gave their views on the recent developments in politics, especially among the party leaders who signed the 12-point agreement.
CPN UML opined that the government should change its work pattern saying that the work being done by the government is not satisfactory.
PM Dahal, Nepali Congress Chair Sher Bahadur Deuba, CPN-UML Chair KP Sharma Oli, former Prime Minister Baburam Bhattarai and other leaders were present in the meeting. The leaders of the parties participating in the discussion expressed their strong commitment to the Federal Democratic Republic.
After the meeting, Maoist leader Pampha Bhusal shared the commitment to move ahead with unity in the coming days, saying that the leaders of the political parties, especially, Nepali Congress, CPN UML and CPN Maoist Center were committed to the Republic, Federalism and the Constitution.