Discussion ends between Oli and PM Dahal, Meeting of mechanism scheduled for Friday 9 am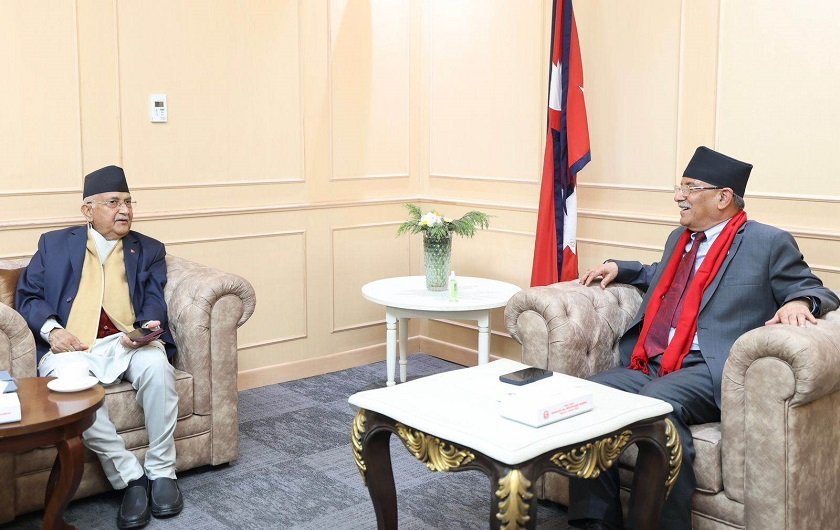 KATHMANDU, Feb. 9: The high-level political mechanism meeting of the ruling coalition, which was called for 3 pm today was postponed.
After postponing the meeting of the high-level political mechanism, a discussion was held between Prime Minister Pushpa Kamal Dahal 'Prachanda' and UML President KP Sharma Oli at Singha Darbar.
Oli and Prachanda engaged in discussions after the ruling party, the Nagarik Unmukti Party, decided not to give a vote of confidence until their demands were met.
After the discussion, PM Dahal said to media personnel that the meeting is scheduled for 9 am tomorrow, Friday.