Six policemen en route to duty at PM Modi's rally killed in accident in Rajasthan's Churu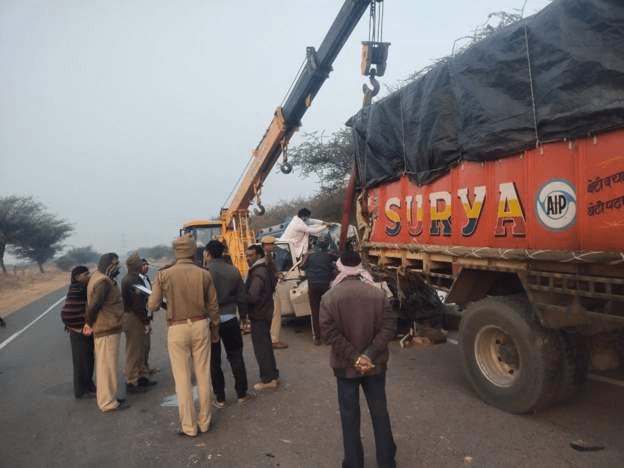 JAIPUR, Nov 19: Six policemen were killed, while another suffered serious injuries after the SUV they were travelling in collided with a truck on National Highway 58 in Churu district of Rajasthan on Sunday morning.
The policemen were assigned VIP duty for Prime Minister Narendra Modi's rally in the poll-bound state.
The six policemen, stationed at Khinvsar police station, and one from Mahila police station, were assigned to duty for PM Modi's meeting in Jhunjhunu.
They were travelling in a Xylo SUV at the time of the collision which occurred at 5:30 am.