Chhath festival being celebrated today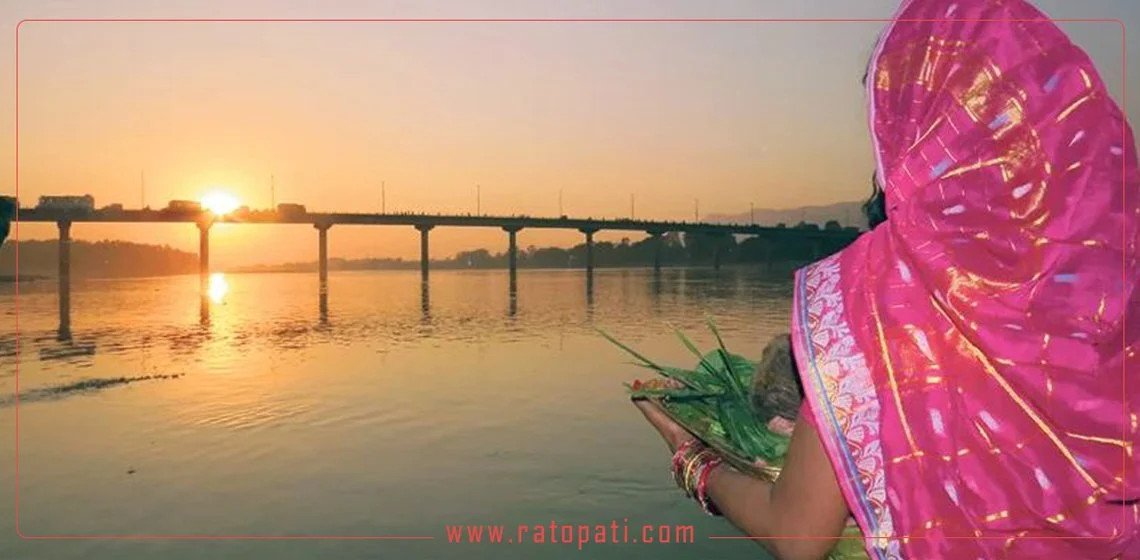 KATHMANDU, Nov 19: Chhath festival, one of the major festivals of the country, predominantly observed in the Terai region, is being celebrated today by worshipping the sun.
As a ritual, the setting sun is worshipped by offering argha, followed by worshipping the rising sun on Monday morning to bring the festival to an end.
The celebrants observe a fast tonight, stay awake all night, and offer prayers to the rising sun tomorrow morning.
Riverbanks, streams and ponds across the country are decorated for the Chhath festival.
There is a belief that in observing a fast in obeisance of the Chhathi goddess, desired results are obtained along with the well-being of the family, and all their sorrows and troubles will perish.
On occasion, the federal government has announced a public holiday today to mark the festival.