Convenient Way to Shop and Save in Bhat-Bhateni Supermarket using Hamro Pay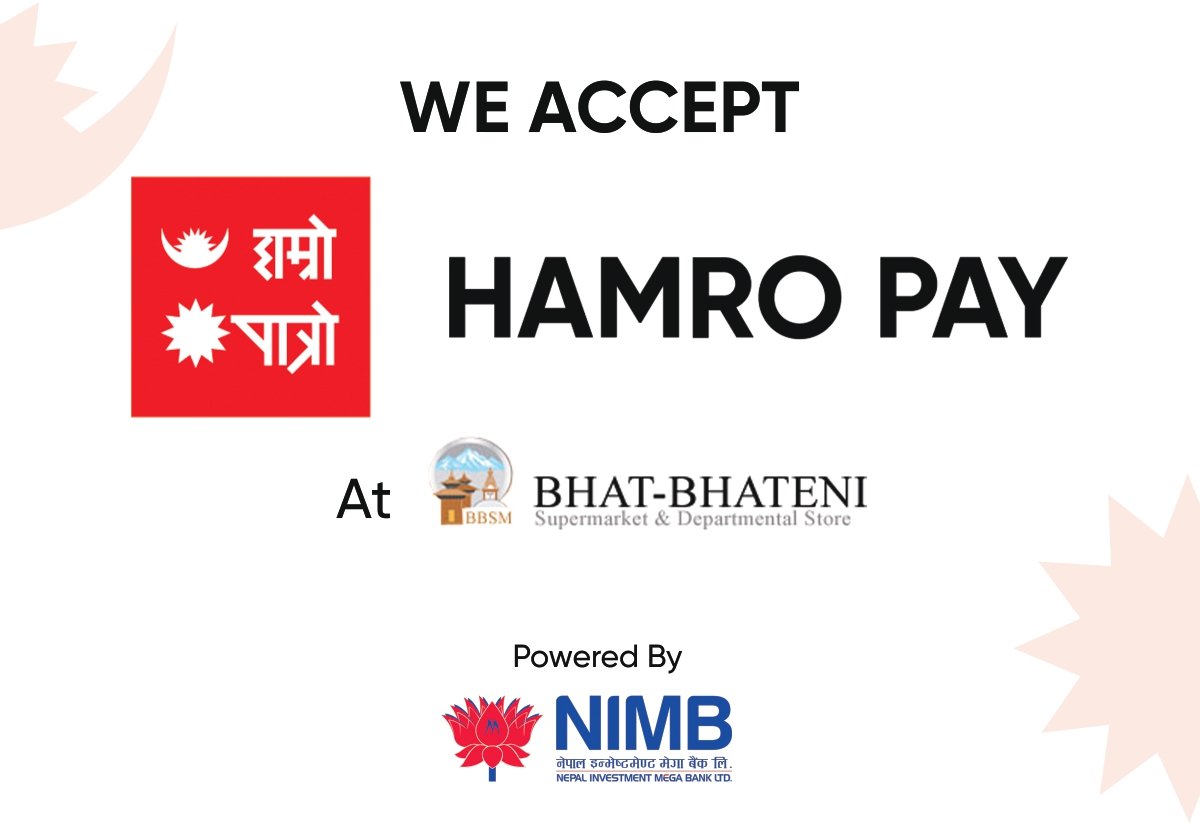 KATHMANDU, Nov 10: A new collaboration between Hamro Pay and Bhat-Bhateni Supermarket (BBSM) facilitated by Nepal Investment Mega Bank (NIMB) has launched a new shopping offer. This integration marks a significant enhancement for users of Hamro Patro's popular digital wallet, Hamro Pay, which now includes Bhat-Bhateni in its extensive merchant network.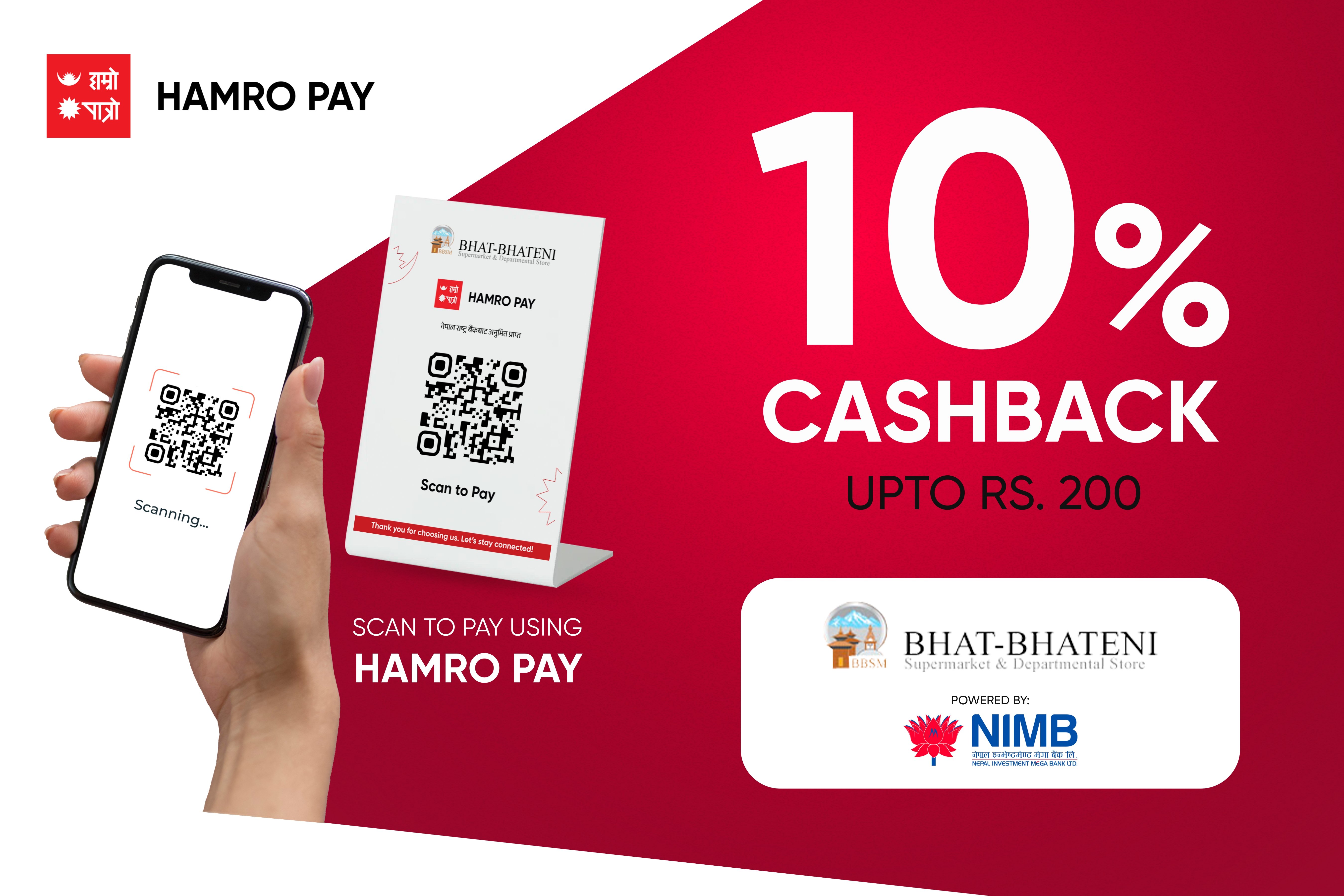 Exciting Offer: Earn While You Spend!
The shopping experience is more fruitful with Hamro Pay, now that purchases at Bhatbhateni using Hamro Pay, customers will receive a generous 10% cashback. The cashback is limited to a maximum of NPR 200. To enjoy the benefit, customers can request a Hamro Pay QR code at the Bhatbhateni checkout and pay using their Hamro Pay wallet.
Digital Payments, Simplified and Rewarding Panu Poudel, the Chief Operating Officer at Bhatbhateni, shared the enthusiasm for bolstering digital payments and economic growth through this partnership. This initiative is a step forward in making digital payments more mainstream and beneficial for customers.
Hamro Pay is a versatile wallet that supports various transactions, including utility bill payments (electricity, water, TV, internet), mobile recharges, government taxes, and insurance premiums. The wallet can be easily topped via mobile banking, internet banking, or Connect IPS. Moreover, it allows seamless transfers to other wallets or bank accounts.
Accessing Hamro Pay's services is a breeze. It's integrated into the Hamro Patro app, eliminating the need for additional app downloads. This seamless integration provides a hassle-free experience for users, enhancing their digital payment journey.