President Paudel worships at Janaki Temple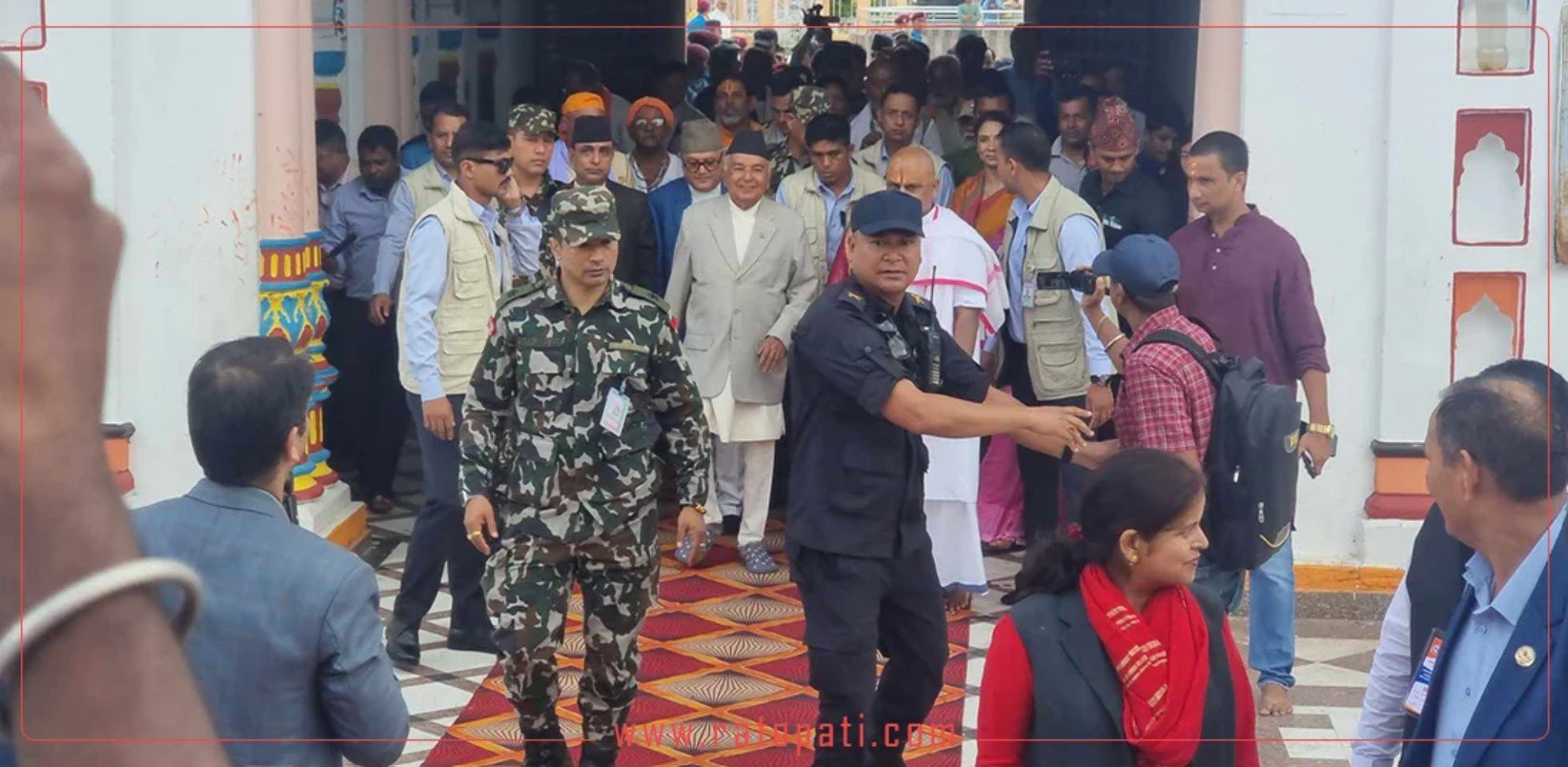 JANAKPURDHAM, Sep 25: President Ramchandra Paudel visited the Janaki Temple in Janakpurdham today and worshipped in the temple.
On the occasion, he lighted the 'Akhanda Deep' or the eternal lamp as well as paid homage to the parental home of Sita Mata, the Akhanda Kirtan or the nonstop singing of hymns. He also took the prasad.
The main priest of the Janaki Temple, Ram Tapeshwar Das welcomed the Head of State at the temple.
Before this, Chief of Madhes Province Hari Shankar Mishra, Chief Minister Saroj Yadav, former Deputy Prime Minister Bimalendra Nidhi, federal lawmakers, the Mayor and the chiefs of the security bodies had welcomed the President at the Janakpur Airport.
President Paudel is scheduled to inaugurate the Mahendra Narayan Nidhi Mithila Cultural Centre assembly hall in Janakpurdham this noon. He will also receive a civic reception from the Janakpurdham Sub-metropolitan City at the assembly hall.
Mayor of Janakpurdham Sub-metropolis Manoj Kumar Saha said the Sub-metropolis is offering a civic felicitation along with special honour to President Paudel.