Relief quota teachers protest by sleeping on streets today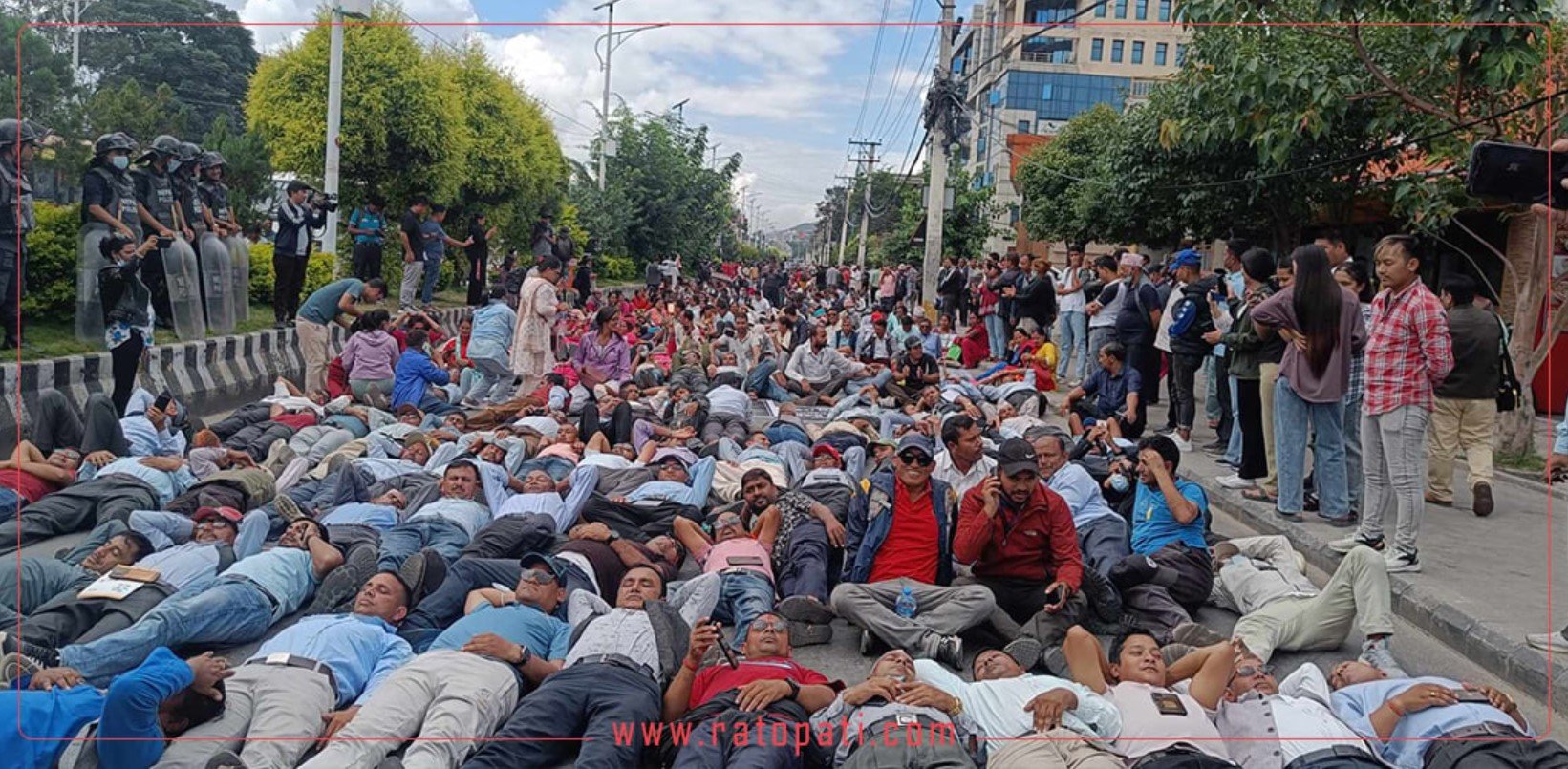 KATHMANDU, Sep 25: The teachers who are on protest have demonstrated a protest by sleeping on the streets today.
Thousands of protesting relief quota teachers, child development teachers, teachers who have not been given pensions, etc. protested by lying down on the streets this afternoon.
The teachers were protesting by symbolically becoming corpses as the country had treated them like corpses, said Nabin Singh Dhami, the Senior Co-chairman of the Nepal Relief Teachers Central Committee before the protest.
"We will lay down on the road as corpses for half an hour at around 12 in the afternoon. We will sleep on the road because they have symbolically killed us. We will lay down on the Maitighar-Baneshwor road section," he added.