Prime Minister meets with Chairman Zhao Liji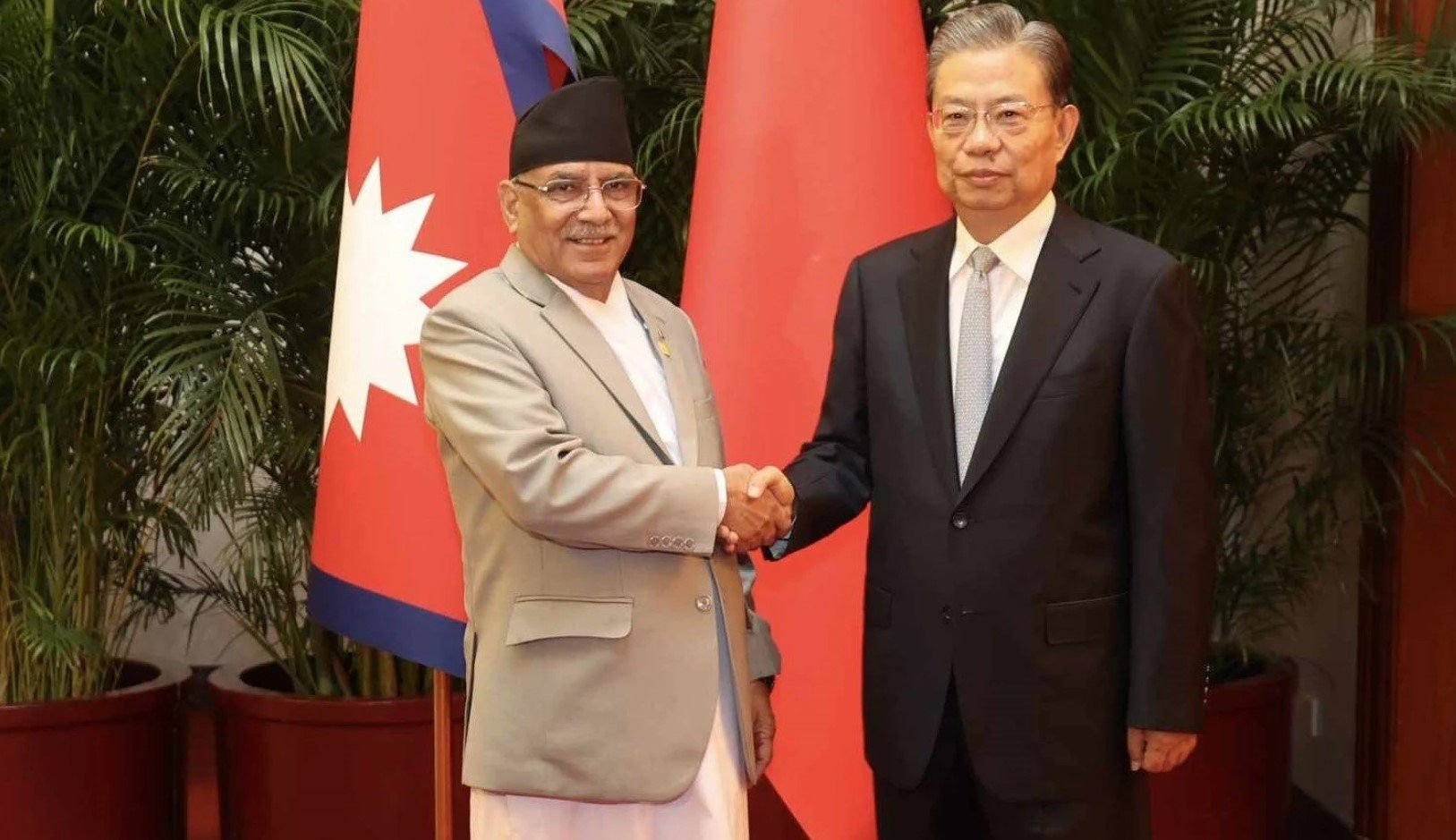 BEIJING, Sep 25: Prime Minister Pushpa Kamal Dahal 'Prachanda' held a meeting with Chinese People of Congress Standing Committee Chairman Zhao Liji.
They had a meeting at the Great Hall of the People here. On the occasion, Minister for Foreign Affairs NP Saud along with a Nepali delegation members were also present.
In the meeting, Prime Minister Dahal shed light on various dimensions of Nepal-China relations. He briefed that Nepal-China relations dated back to the fifth century when Nepal Buddhist monk, Buddha Bhadra, visited China. But the official relations between the two countries were established in 1995, PM Dahal further shared.
In the course of the visit, PM Dahal shared he realized that a new understanding was developed after wider discussion on various issues of Nepal-China relations.
PM Dahal said the visit this time around was fruitful and expressed hope that the bilateral relations between the two countries would reach a new height.
He also congratulated China for successfully organizing the 'Asian Games'.
Likewise, Chairman Zhao said the relations between Nepal and China have been grounded on equality, clarifying China would respect the foreign policy based on the principles of Panchasheel.
PM Dahal said Chinese President Xi Jinping has given importance to the visit while claiming that the visit has further consolidated the relations between the two countries.
Chairman Zhao expressed readiness to expand relations and collaboration between the National People of Congress and Nepal.