Newly-appointed Minister Mahato and State Minister Pramila Kumari sworn in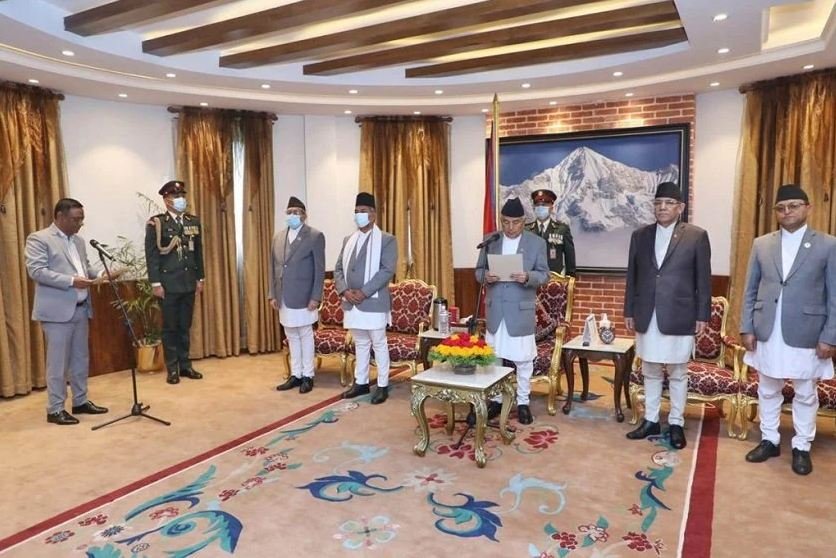 KATHMANDU, May 24: The newly-appointed Environment Minister, Birendra Kumar Mahato has taken an oath of office and secrecy at the President building Sheetal Niwas on Wednesday. President Ram Chandra Paudel administered the oath to the newly appointed Minister Mahato.
Following the oath of Minister Mahato, the newly appointed Education State Minister Pramila Kumari has also taken the oath in a program organized at Sheetal Niwas which was administered by Prime Minister Pushpa Kamal Dahal 'Prachanda'.
President Paudel appointed Mahato as Minister and Pramila Kumari as State Minister on Tuesday upon PM Dahal's recommendation.
The Prachanda-led Cabinet has become complete with the oath of the newly appointed Minister and State Minister on Wednesday.