Grand welcome of Hari Budhamagar, who scaled Everest despite losing both legs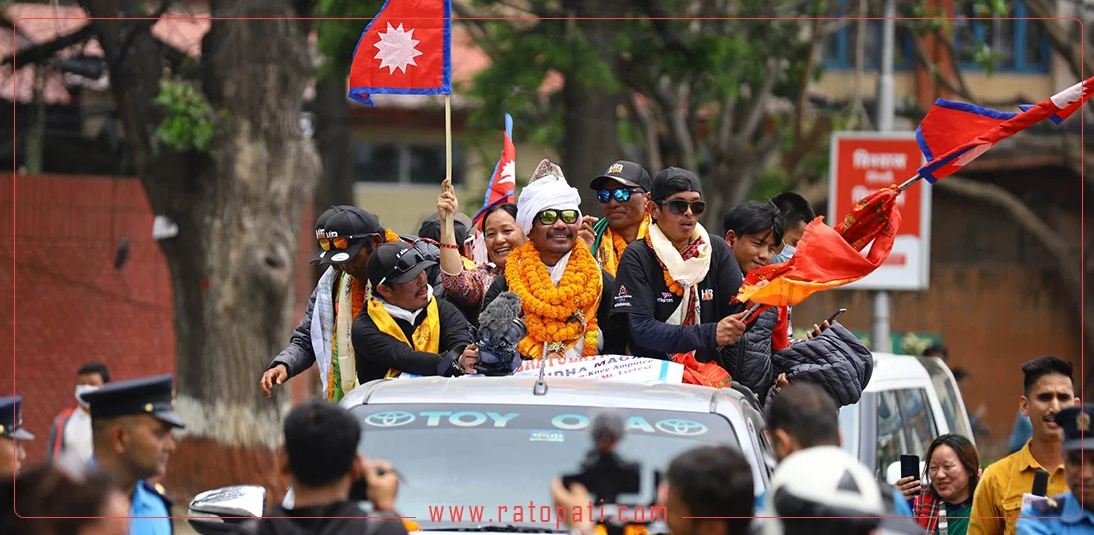 KATHMANDU, May 23: Former British Gurkha Army Hari Budhamagar, who has successfully scaled the world's highest peak, Mt. Everest, has been welcomed in a grand manner in Kathmandu. He has also been congratulated by the Foreign Minister Sudan Kirati.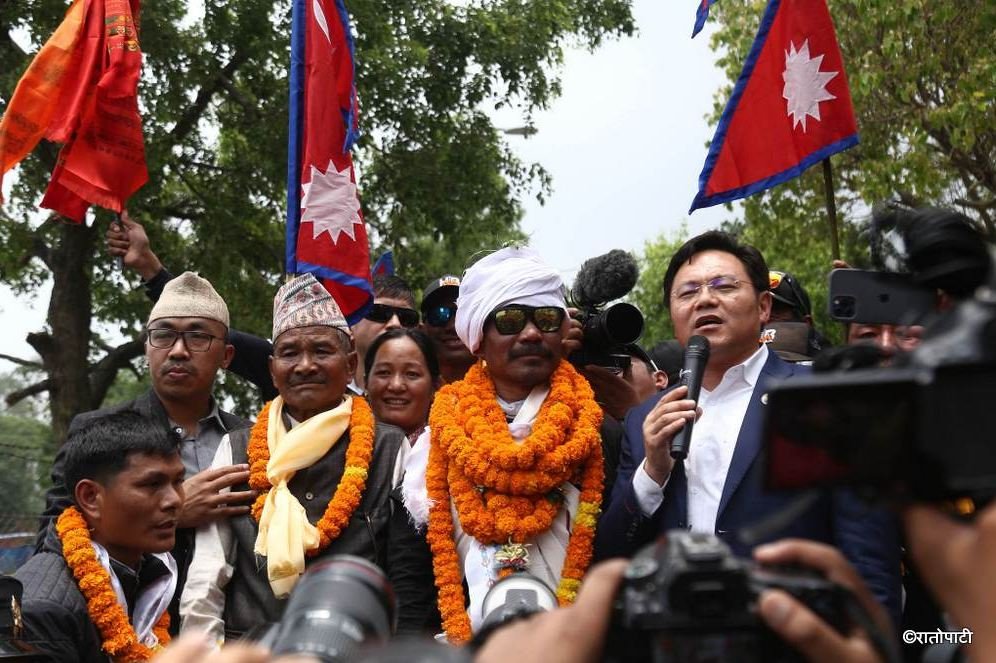 Budhamagar reached the peak of Mount Everest at 3 pm on the 19th of June in the ongoing climbing of the spring season. Along with this, ex-Gorkha soldier Budhamagar has set the world record of being the first 'double amputee above the knee' to climb the peak of Everest.
Budhamagar climbed Mount Everest with the help of prosthetic legs. After nearly five years of effort, Budhamagar has successfully scaled Mount Everest. Budhamagar, a resident of Mirul, Thabang Rural Municipality of Rolpa, lost both his legs above the knee in 2010 during the war in Afghanistan while he was in the British Army.
Before joining the British Army, he had a dream of climbing Mount Everest. After reaching the peak of Everest, he shouted with joy, "We have succeeded."
Budhamagar said that the successful climbing of Mount Everest was important for him to instill confidence in other friends like him that people with physical disabilities are not weaker than anyone else.
Before climbing Mount Everest, ex-Gorkha soldier Budhamagar had scaled Mont Blanc (4,810 meters), Chulu Far East (6,059 meters), Kilimanjaro (5,895 meters) and Merapik (6,476 meters). Also, the record of 'double amputee above each knee' for reaching Everest base camp and sky diving on Everest is also held by Budhamagar.