Nepal Army purchasing 6,000 sets of American weapons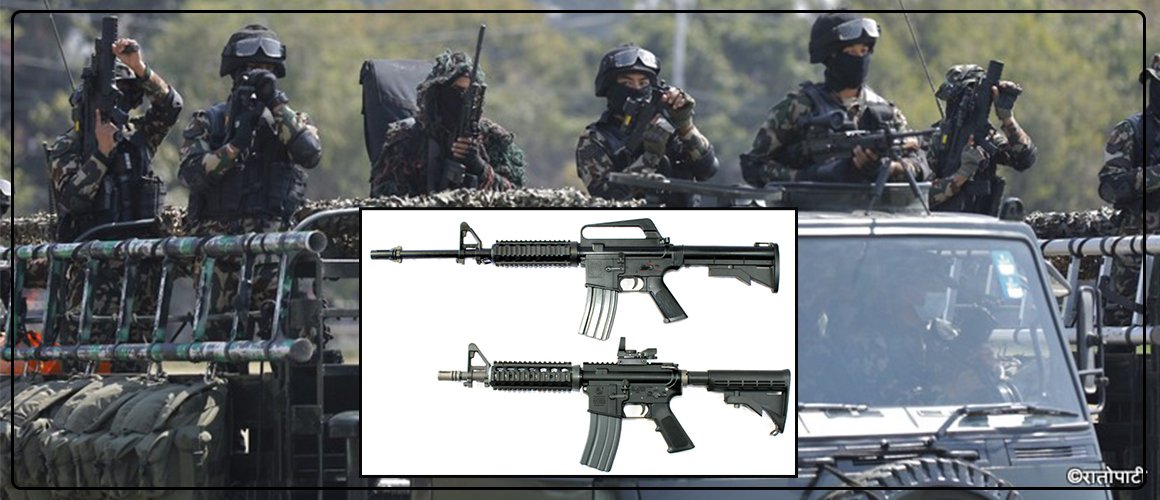 KATHMANDU, April 19: The Nepal Army is purchasing as many as 6,000 sets of modern American weapons.
The Ministry of Finance has already provided the Nepal Army with Rs 2 billion for the purchase, according to Narayan Silwal, spokesperson for the Nepal Army.
According to the sources, the Nepal Army will be purchasing M-16, M-4 and pistols.
The Nepal Army has already provided its old weapons to the Armed Police Force and Nepal Police.