UML's Secretariat meeting today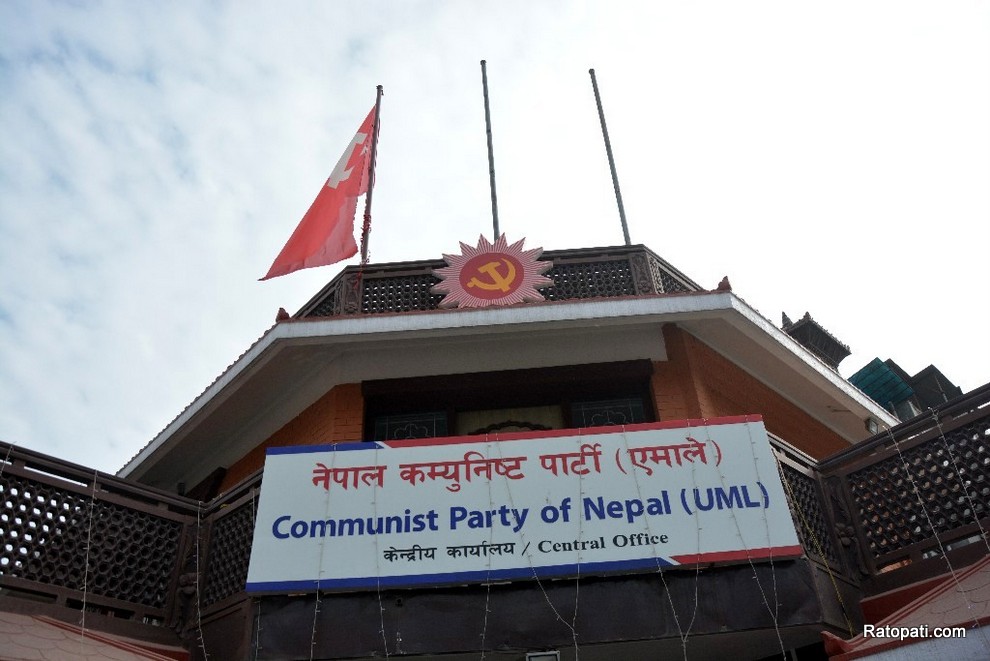 KATHMANDU, Feb 2: The main opposition CPN-UML is holding a Secretariat meeting in Bhaktapur on Wednesday afternoon.
The meeting is expected to discuss preparations for local polls, party regulation, formation of party departments, conventions in provinces, districts and sister wings.
A central office meeting held on Monday had finalized the agendas to be discussed at Wednesday's Secretariat meeting.
Deputy General Secretary Pradeep Gywali said that the party's future programs and agendas will be set by today's Secretariat meeting.
The main opposition party has a 19-member Secretariat including a chairman, a senior vice-chair, six vice-chairs, a general secretary, three deputy general secretaries and seven secretaries.