Vaccination card mandatory to get public amenities from today. What if lost?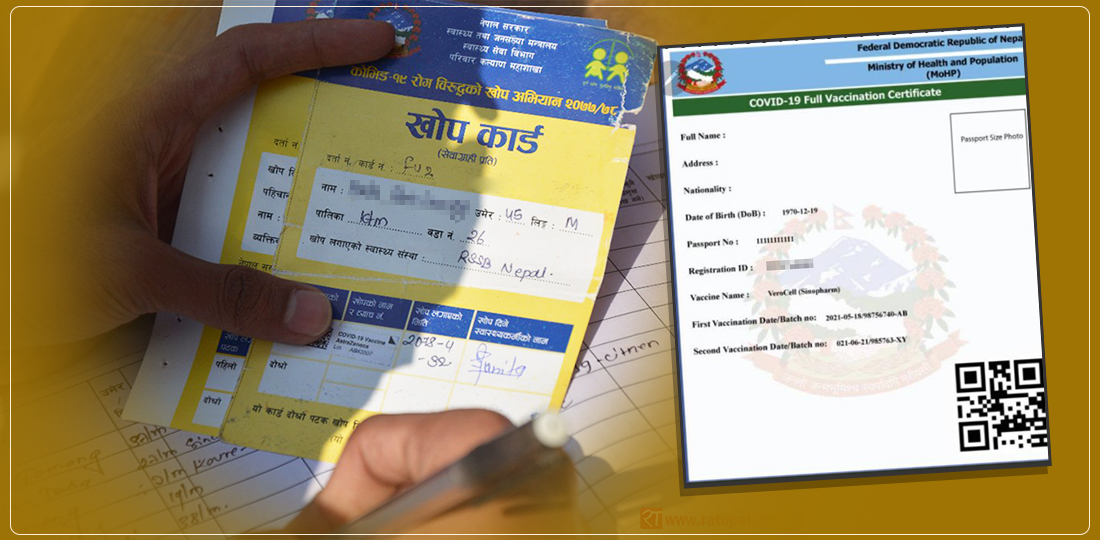 KATHMANDU, Jan 21: Local administrations have enforced a new rule effective from Friday making it mandatory to produce a COVID-19 vaccination card while receiving services and amenities from the public offices and places.
One has to show the vaccination card or its photo before making it to the public offices, hotels, restaurants, stadiums, airports, flights, hospitals and so on.
What if lost?
If one has lost his/her vaccination card, s/he needs to get a copy of the card. The Ministry of Health and Population (MoHP) said that the copy will be made available.
First, one can receive a copy from the health section of the respective local level or the vaccination center administering the latest dose of the vaccine.