'Government Shutdown' ends as Prez Bhandari authenticates Budget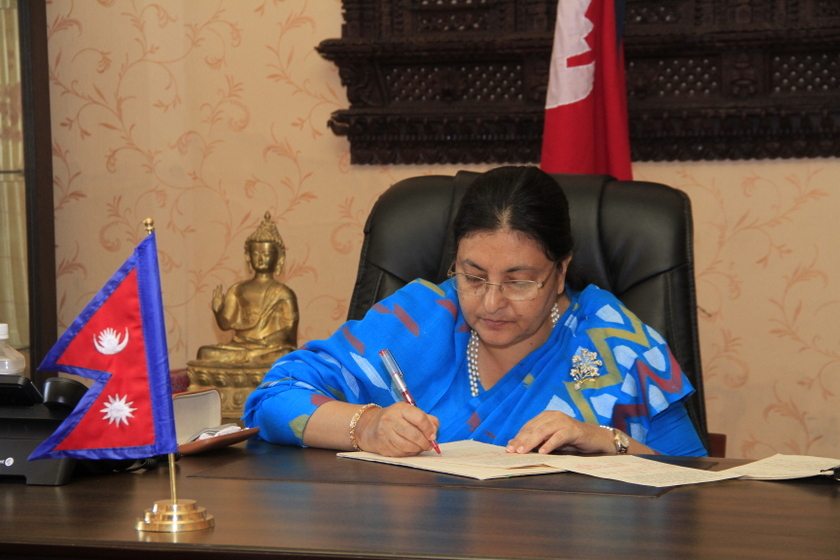 KATHMANDU, September 24: 'Budget Holiday' in Nepal has finally been lifted as President Bidya Devi Bhandari authenticated the Budget ( Appropriation Bill, 2078) on Thursday.
According to the Office of the President, the bill submitted after passing from both the lower and the upper house was authenticated as per Article 113 (2) of the Constitution.
Earlier, Speaker Agni Prasad Sapkota had sent the bill to the Office of the President for authentication.
Earlier, when the bill was not passed, the country had witnessed the 'governmnet shutdown' for some days, probably for the first time in history.
The House of Representatives (HoR) passed the 'Appropriation Bill' on September 20 while the National Assembly passed the bill on Thursday.
With the authentication of the bill, the government now can spend money from the government treasury.