SpaceX's Starship fails in second test flight with explosions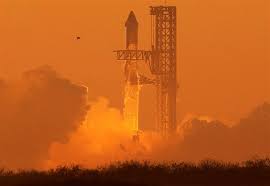 LOS ANGELES, Nov 19: SpaceX's giant new rocket Starship on Saturday blasted off on its second test flight but ended prematurely with an explosion minutes after launch.
Starship successfully lifted off under the power of all 33 Raptor engines on the Super Heavy Booster and made it through a successful stage separation, said SpaceX.
The booster experienced a "rapid unscheduled disassembly" after stage separation and boostback burn while Starship's engines fired for several minutes on its way to space, according to SpaceX.
The spacecraft was designed to send astronauts to the Moon, Mars and beyond.