Culture Minister arrives in Chitwan to celebrate Tihar with Chepangs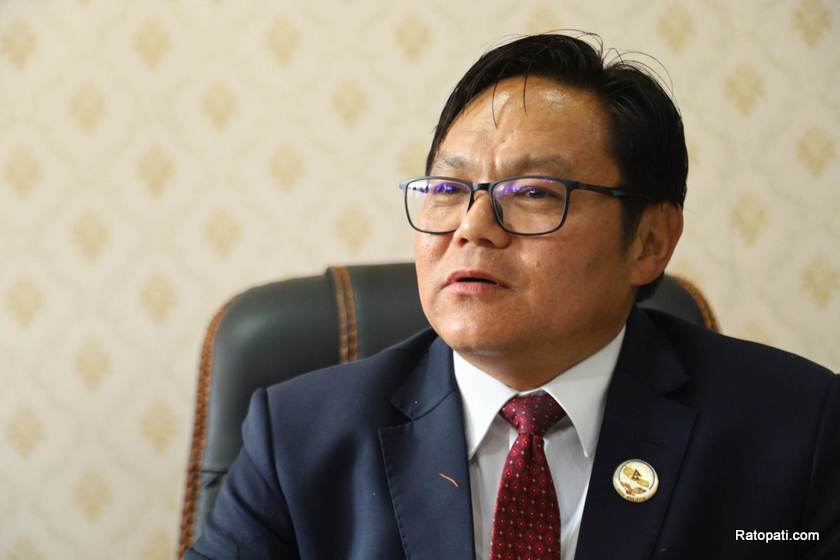 CHITWAN, Nov 13: Minister for Culture, Tourism and Civil Aviation, Sudan Kirati, arrived in Chitwan to celebrate the Tihar festival with the Chepang community.
Talking to journalists at Bharatpur Airport today, he said that he has come here to Chitwan to celebrate Tihar festivities with the Chepangs.
"I want to see how the Chepang people celebrate the festival. I will participate in the Deusi-Bhailo cultural programme with them," he said. The Culture Minister expressed worry that the religion, culture and language of the Chepang community is on the verge of disappearance.
He stressed the need to link the Chepangs' religion, language, and culture with tourism for their protection and promotion.
On a different note, the Minister for Culture, Tourism and Civil Aviation said that works are underway for expanding the runway of Bharatpur Airport to 400 metres more, adding that talks are being held with the Nepali Army for carrying out this project.