The world exists, and it will continue to exist: Mahayogi Pilot Baba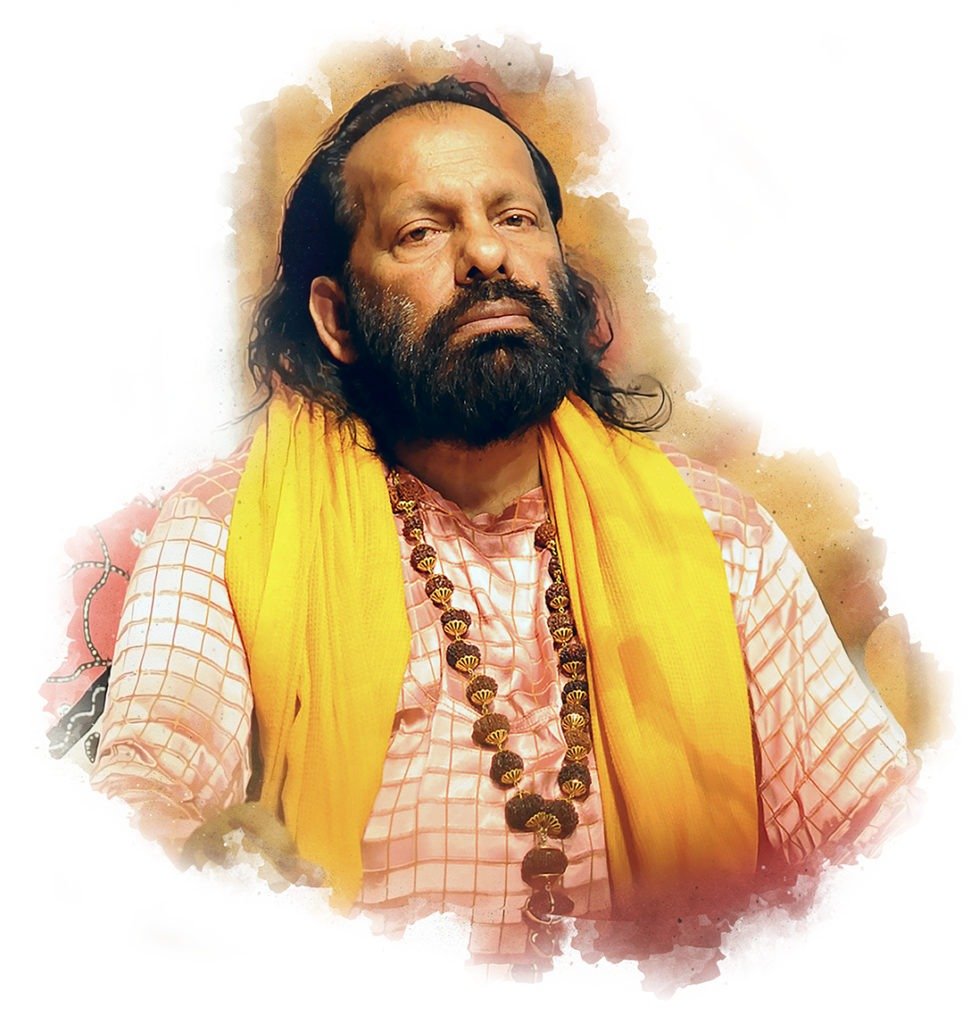 I was recently on a trip to Kathmandu. At the invitation of a popular guru there, I visited his ashram. I was familiar with him from before.
By coincidence, it happened to be at his ashram where a group of 20-25 people from some respected institutions of the Nepalese government had come for a three-day residential meditation and ethics workshop. Yes, it's become fashionable now for government, semi-government, and corporate institutions to spend money to 'motivate' or make their employees undergo a few days of meditation, ethics, and lifestyle lessons in the ambiance of meditation and satsang (spiritual discourse).
An old story - After the murder of Nepal's King Birendra and his family, his brother Gyanendra became the king. Soon after becoming the king, Gyanendra seized full power and formed a government according to his own wishes. In his government, Dr. Rup Jyoti, a disciple of Vipassana, (he is Acharya of Vipassana Center –Kathmandu) became the Finance Minister. When some Nepalese activists approached India's Vipassana center for information about this, the response was that he had abandoned his position as an Acharya (spiritual teacher) to become a minister.
The gentlemen became the Finance Minister and, first of all, provided financial aid to their family's institution, the Jyoti Group, from the Ministry of Finance, thus marking the beginning of corruption. Also, after the ministership, they assumed the position of an Acharya again.
People go to Vipassana to learn ethics! Oh brother, learn something from the character of those individuals who have been practicing Vipassana for 30-40 years and have been conducting it as well. The conduct and behavior of Acharya Rup Jyoti is a case study for learning for Vipassana practitioners.
Studying scriptures, meditation, practice, and yoga cannot make you honest and ethical. For this, the rules of conduct, regulations, laws, enforcement, and penalties will be more beneficial than going to an ashram for pranayama or sitting in a comfortable posture.
The day I arrived at the ashram, was the last day of the residential workshop. Guru Ji also urged me to follow him to the meditation hall. This final session was a question-and-answer program.
There, a 'C-grade' film was played under the guise of questions and answers. To be honest, if there was a discount on smoking cigarettes there, I would have spent 10-12 cigarettes.
It's not just about this ashram or these gurus; anyone running their business under the 'big shot' corporate style of ashram, guru, motivator, and branding cannot do much more than these cheap and theatrical acts.
Gurus have a syllabus, and their answers are memorized. Modern-day meditation workshops or the widely promoted term 'retreat' may provide a holiday filled with fun, but expecting more than that often leads to disappointment.
I have learned from my own experiences in the past 20 years that meditation is not just a practice. It cannot be mastered through prescribed methods, techniques, scriptural guidance, or various techniques propagated by different individuals (so-called enlightened masters) in the modern age.
Anyone who has attempted to practice meditation knows that as soon as they initiate the process of sitting in meditation, numerous thoughts start running in the mind. They are often perplexed by what is happening. The answer to this will amaze you; even it might lead you to exclaim "Eureka, Eureka!" It may be summarized in just two lines, but the problem is – simply reading this might not penetrate your mind.
Dhyana (meditation) refers to inactivity; it cannot be achieved through action! Yes, the importance of actions is that they provide a background in a way. In this matter, no one becomes like J. Krishnamurti but reading and understanding Krishnamurti is not within everyone's reach.
As soon as you sit in meditation, you become aware of the constant flow of thoughts. In reality, this flow of thoughts is always within you. It's not that the flow of thoughts attacks you from somewhere when you sit in meditation; it always operates in your mind. It's also not that you speak only when you talk to someone; the truth is – you are always talking to yourself. The flow of thoughts is constant. When you initiate the process of sitting in meditation, this becomes evident.
Mahayogi Pilot Baba says, 'Meditation is not an action; rather, it's a matter of understanding. The day it becomes clear to you, in a matter of moments, you will transform. The mind is the heritage of the subtle world, distinct from the physical world. The mind has its own science, structure, and operational system. You need to understand it; you need to decipher it.
The world exists, and it will continue to exist. All the world's affairs will continue to operate. The world will continue to exist, and only then will you exist. The alchemy here is living in the world, amid all the complexities and entanglements of the world, and still learning the art of being separate from it. Conquering the world is not possible. Wherever you go, the world will remain with you. The world has not created a connection with you; you have grasped the world. Therefore, while living in the world, the art of being separate from the world or loosening the grip you have on the world is something you need to do.
Pilot Baba's 5-day 'Yogic Philosophical Understanding Class' is going to be held in Nepal's Chitwan district. This international class will take place at the Lake Twenty Thousand Resort and Farmhouse near Chitwan National Park from November 24 to 28. According to the resort management, the class will accommodate a maximum of 120 participants. So far, about 50 people from various countries, including Russia, Ukraine, Germany, Japan, America, and India, have made reservations.
Regarding the yoga class, Pilot Baba says, "Son, during my yoga class, I become an 'empty vessel'. Divine souls from the Himalayas communicate through me. Many divine souls reveal profound mysteries related to yoga, meditation, life, and the world through me."
At the age of 86, Baba remains active and continues to travel nationally and internationally. In September, he visited Russia for 15 days, and he will be going to Nepal for 8-10 days in November. In January 2024, Baba will stay in Somnath, Gujarat, for 10-12 days.
When asked about the reason for his active travel at this age, he replies, "What about time and age? They will continue their regular course. My effort is to awaken 2-4 individuals, show them the true nature of their existence, and make them experience it. No benefit is obtained from discussions on memorized topics, such as – witness consciousness, awareness, being in the present, being here and now, stopping the mind, or the emptiness of thoughts. You need to experience it. You have to unravel the mystery of living in the present. The moment you experience it; you will be amazed that it was not an unattainable thing or state. There was no gap between you and this state. You were already there, but asleep. The day you awaken, you will realize that you are both the awakened and the sleeper."
This marks the first-ever 'Yogic Philosophical Understanding Class' in Nepal with Pilot Baba, making it a matter of pride for the country. Param Shishyadvaya (lady disciples) Yoga Chetna Mata and Yoga Shraddha Mata will also be coming to Nepal with Baba.