SAFF-U19 Football: Indian team to visit on Tuesday and Pakistani team on Wednesday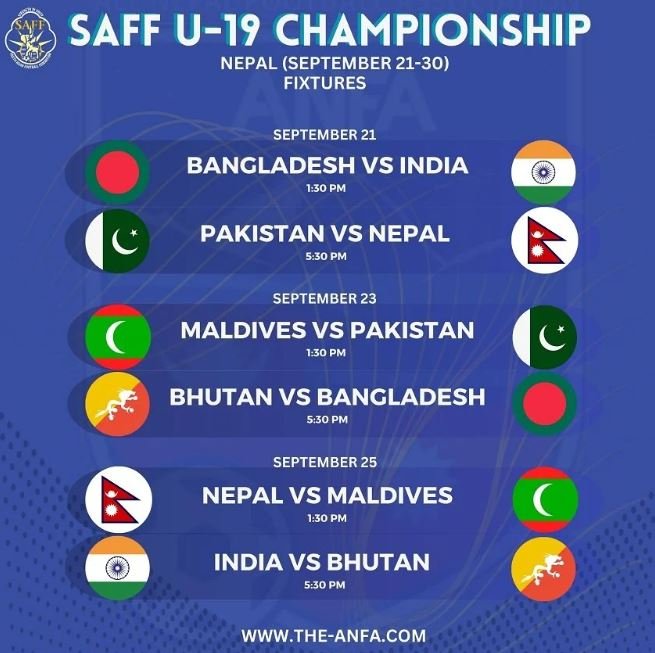 KATHMANDU, Sep 18: Nepal is hosting the SAFF U-19 Football Championship-2023 this month. The tournament will be held in Kathmandu from September 21 to 30.
The All Nepal Football Association (ANFA) has informed that international teams will be arriving in Nepal from Tuesday to participate in the tournament. The Indian team will arrive in Nepal on Tuesday evening.
Similarly, the Maldivian, Bangladeshi and Bhutanese teams will also arrive on Tuesday. The Pakistani team will arrive in Nepal on Wednesday morning.
Nepal is in Group 'A' of the tournament. This group includes Pakistan, Maldives and Nepal. Group 'B' includes India, Bhutan and Bangladesh.
Nepal will play its first match against Pakistan on September 21 at the Dashrath Stadium. After the preliminary round, teams of both groups that come first and second will proceed to the semi-finals of the tournament.