Sri Lanka bowled out with lowest total runs in Asia Cup history
India only needs 51 runs to win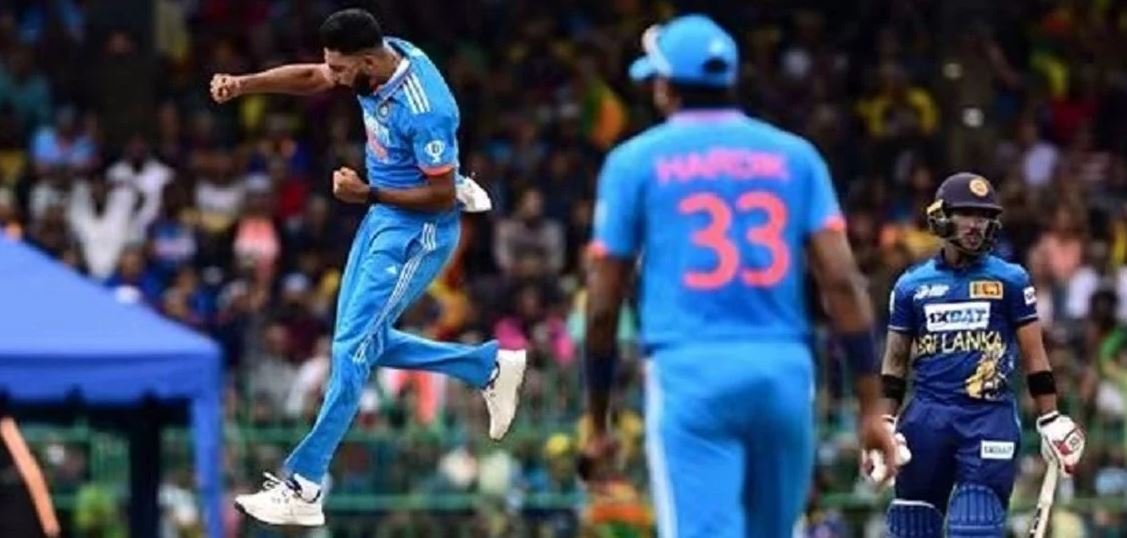 KATHMANDU, Sep 17: Sri Lanka has given an all-time bad performance in the history of the Asia Cup Cricket tournament. After winning the toss and batting first, Sri Lanka only scored a grand total of 50 runs before being bowled out against India. This is a record-low in the tournament history.
India needs to score only 51 runs to win the Final of the Asia Cup tournament. India's right-handed bowler Mohammed Siraj dominated the Sri Lankan team and forced them to return to the pavilion early.
Sri Lanka lost the first wicket in only 1 run, the second, third and fourth wickets in 8 runs, the fifth and sixth wickets in 12 runs, the seventh wicket in 33 runs, the eighth wicket in 40 runs and the ninth and tenth wicket in 50 runs.
Mohammed Siraj, 29, took the most wickets and bowled out six Sri Lankan batsmen. He took six wickets and conceded only 21 runs. The first wicket, however, was taken by Jasprit Bumrah. Sri Lanka's eighth, ninth and tenth wickets were taken by Hardik Pandya.
Before this, the record-low run for the Asia Cup was 87 runs by the Bangladeshi team against Pakistan in the year 2000. Bangladesh was bowled out in just 34.2 overs in that game. The record-low over for the Asia Cup, however, is 15 overs. In 1997 AD, India hit the target of 131 runs in just 15 overs and defeated the Bangladesh team while losing only one wicket.