Men's Cricket team announced for Asian Games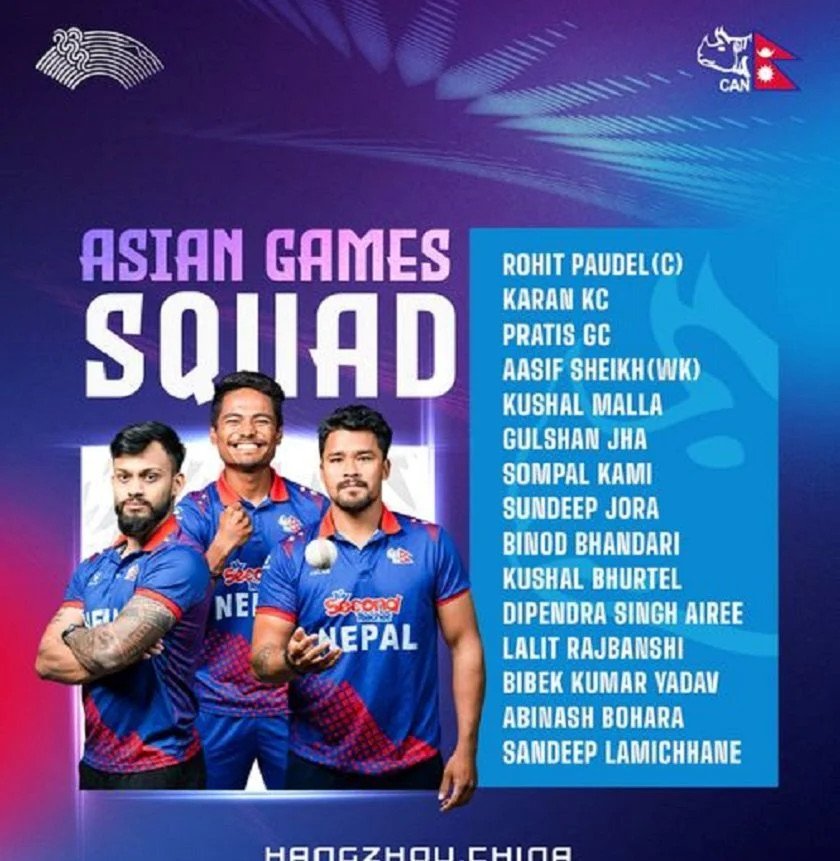 KATHMANDU, Sep 15: The Cricket Association of Nepal (CAN) has announced the team for the 19th Asian Games Tournament going to be organized in Hangzhou, China. The tournament will be held from September 23 to October 8.
Under the Captainship of Rohit Paudel, CAN announced a 15-member team for the tournament. The members of the team are Karan KC, Pratis GC, Aasif Sheikh (Wicketkeeper), Kushal Malla, Gulshan Jha, Sompal Kami, Sundeep Jora, Binod Bhandari, Kushal Bhurtel, Dipendra Singh Airee, Lalit Rajbanshi, Bibek Kumar Yadav, Abinash Bohara and Sandeep Lamichhane.
A total of 253 athletes including 127 women and 126 men are scheduled to compete in the Asian Games in which 45 countries will participate. Nepal will be participating in 29 games in the tournament.