Bajhang's karate player wins South Asian Karate Cup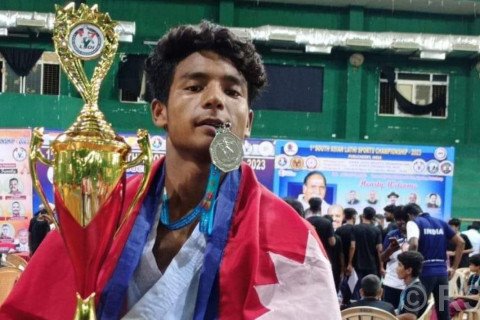 BHATEKHOLA, Sep 14: Sudup Kathayat, a resident of Badegaun in Masta rural municipality-2, Bajhang, has won the title of South Asian Karate Cup-2023 held in Chennai, India.
Representing Nepal under the banner of Japan Karate-Do Koshi Kai Shito Ryu Association, the 18-year-old emerged victorious in the 55kg weight category. In the final, he defeated his opponent from Bangladesh to secure the top position, while India secured the third place.