Historic International Premiere of 'Gurkha Warrior' in London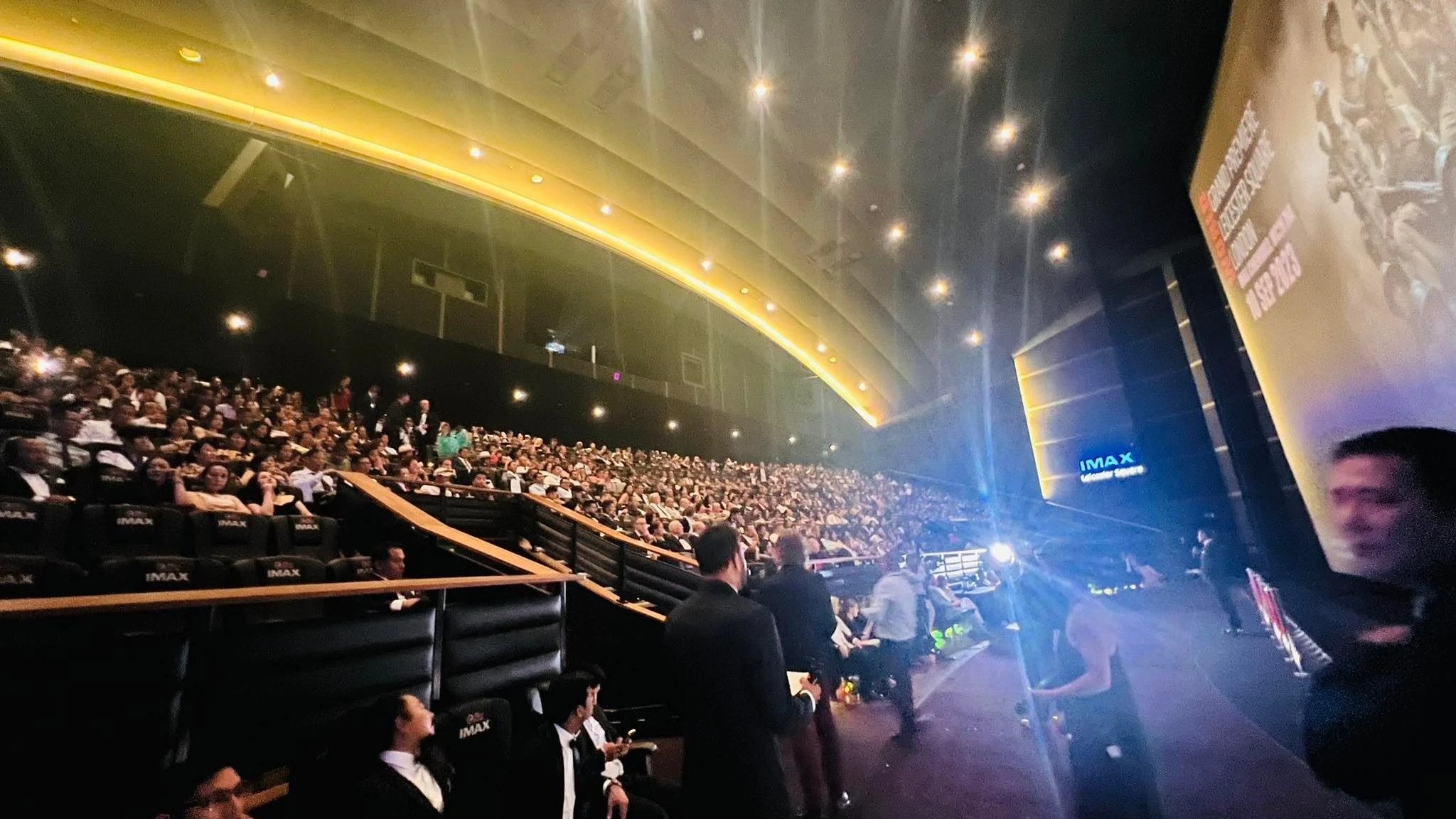 KATHMANDU, Sep 11: The historic red carpet premiere of the Nepali movie 'Gurkha Warrior' has been completed in London. The premiere of Gurkha Warrior was completed on Sunday afternoon according to the British time at the prestigious IMAX Cineworld in London's Leicester Square, which is considered the premiere centre of Hollywood films.
The film is a depiction of the victory achieved by Gorkhalis in the Malaya Emergency, where the Gurkha soldiers had fought alongside the British Army.
In the premiere, 900 guests watched the international Nepali movie 'Gurkha Warrior', said Director Milan Chams. According to producer-director Chams, the special guests at this premiere included Nepali ambassador to the UK Gyan Chandra Aryal, former Inspector General of the Armed Police Force and senior lyricist Shailendra Khanal 'Sarad' and others. Similarly, Tommy Gormley, the producer of Mission Impossible from Hollywood, Andrew Smith of Pinewood Studios, and Matt Hatkin, the operations manager, also participated in the premiere as special guests.
Similarly, various officers of the British Gurkha Army were also present at the premiere along with the officials of various Nepalese organizations and diplomatic missions in the UK.
British Prime Minister Rishi Sunak wished for the historic success of the premiere, and best wishes were showered from various film-related organizations in Nepal.
On occasion, the producer-director Chams informed of their target to release the movie Gurkha Warrior in Nepal and worldwide in February or March.
The script of Gurkha Warrior has been written by Milan Chams and Giriraj Ghimire, the editing has been done by Milan Shrestha, DOP by Sudeep Baral, lyrics by Shailendra Khanal 'Sharad', music by Alice Karki, singing by Rajesh Payal Rai. The conflict director is Himal KC and the colourist is Rajendra Moktan.
Presented by London Cine Eye Productions and produced in collaboration with Chams Entertainment, the movie is produced by Suman Rai, and Sushmita Waiba, while Prashant Thapa, Rajendra Ghimire and Suresh Rai are co-producers.