Embassy of Nepal in Beijing hosts photo exhibit on climate change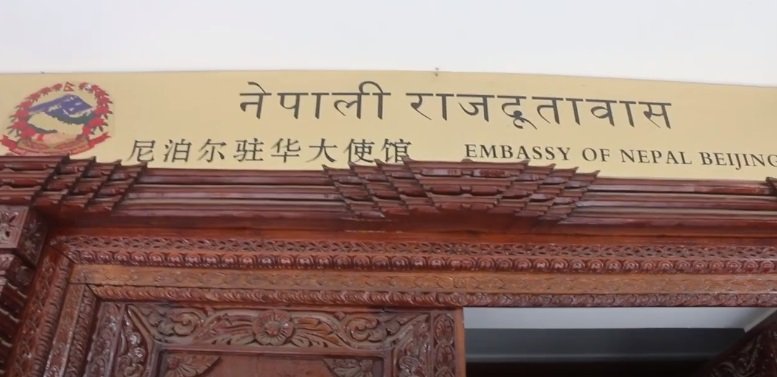 KATHMANDU, Sep 8: The Embassy of Nepal in Beijing, in collaboration with the Oxfam office in China, hosted an event entitled 'Roundtable and Photo Exhibition on Climate Change Challenges in Nepal' today.
The event was organized with the aim of seeking the support of the government of China for climate finance in Nepal, the Embassy stated in a press release. Zhou Guomei, Director General of the Ministry of Environment and Ecology of China graced the event as Chief Guest.
While welcoming the participants, the Ambassador of Nepal to the People's Republic of China, Bishnu Pukar Shrestha, underscored the vulnerability of Nepal in terms of climate challenges and called upon the international community to join hands in forging a sustainable and resilient future for Nepal.
On the occasion, Director General Guomei informed about the priorities of the Chinese government for green development and low-carbon emission. She expressed that the Chinese government supports developing countries such as Nepal through South-South Cooperation for capacity development and knowledge sharing.
Highlighting the vulnerability of Nepal to climate change, the United Nations Resident Coordinator in Beijing, Siddhartha Chatterjee, stressed the need for collective action to combat the global challenge.
Likewise, Smriti Aryal, representative of the UN Women, shed light on the intersection of gender and climate issues, highlighting the need for inclusive solutions.
The event also featured presentations by Chief Divisional Engineer of the Ministry of Forests and Environment Hari Prasad Sharma, Climate expert from Oxfam Nepal, Nibha Shrestha, and Professor Wang Binbin of the Institute of the Tibetan Plateau Research of the Chinese Academy of Sciences.
The presentations highlighted the vulnerability of Nepal in terms of climate change and sought cooperation for climate finance to help mitigate and adapt measures in Nepal.
On the occasion, a photo exhibition was also held depicting the impact of climate change.
The event was attended by nearly 60 participants, including government officials, United Nations officials, UN Women officials, non-governmental organisations, academicians, students, and Oxfam representatives from Nepal and China.