No hassles in NRN citizenship: DPM Shrestha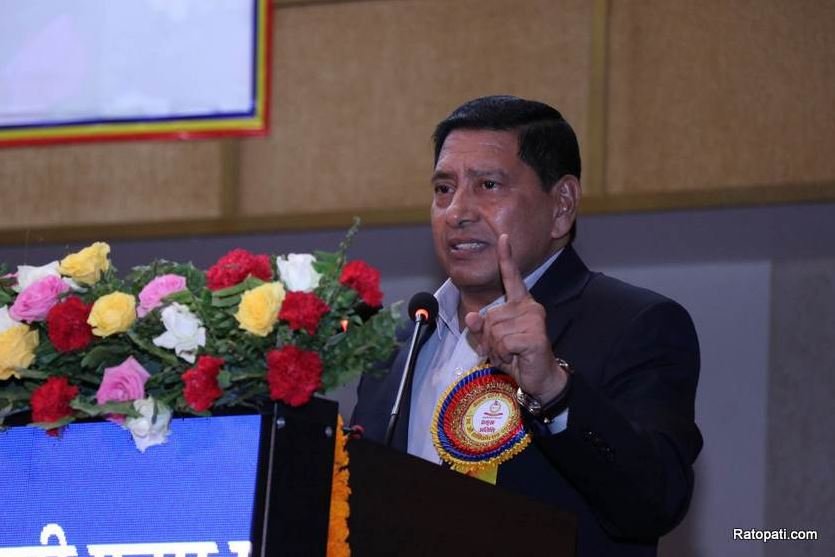 KATHMANDU, Aug 26: Deputy Prime Minister and Home Minister Narayan Kaji Shrestha has expressed his commitment to make the regulations related to non-resident Nepali citizenship soon and ease the process of obtaining it.
In a meeting with a delegation led by the Executive President of the Non-Resident Nepali Association (NRNA) at the Ministry of Home Affairs at Singhdarbar, he said that the government is committed to making the provisions to be included in the regulations related to non-resident Nepali citizenship-friendly.
"The government is aware and committed to ensuring that non-resident Nepali citizens do not face any hassles in obtaining citizenship." Deputy Prime Minister Shrestha said
In the meeting, NRNA President KC requested that the regulations on non-resident Nepalese citizenship be prepared as soon as possible, paving the way for NRNs to obtain citizenship.
KC suggested that it would be appropriate to arrange the system of granting citizenship from the district administration office and make the format of citizenship similar to that of other Nepalis and write 'non-resident' in the certificate.