Tunisian president, Italian PM discuss bilateral ties, illegal immigration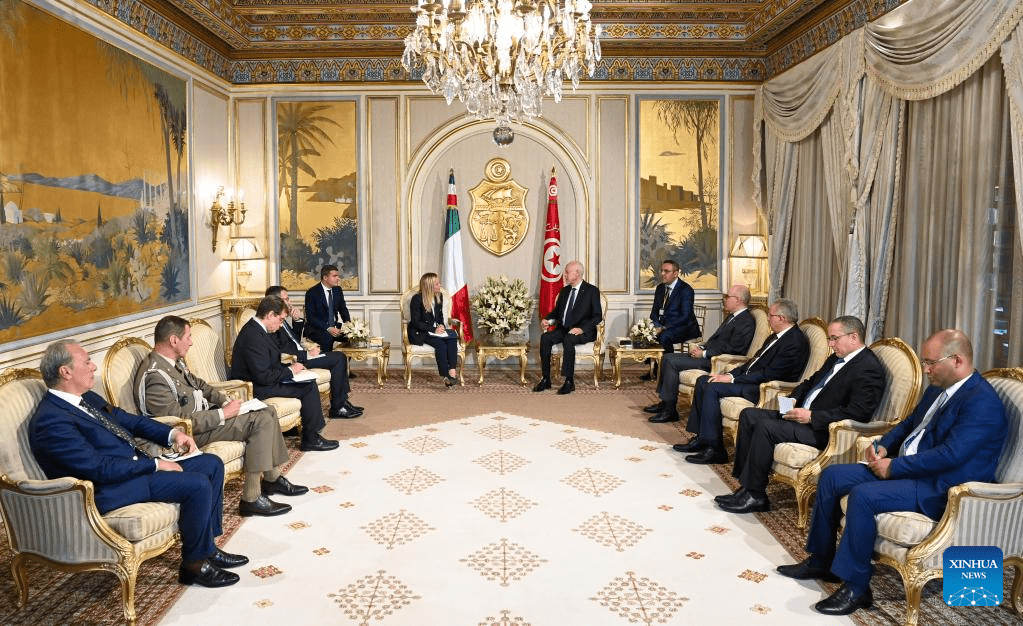 TUNIS, June 7: Tunisian President Kais Saied met on Tuesday with visiting Italian Prime Minister Giorgia Meloni to discuss bilateral ties and the illegal immigration problem.
During the meeting, Saied praised the close friendship and cooperation between Tunisia and Italy, recalling the historical memories of the rapprochement between the two peoples, said a statement issued by the Tunisian presidency.
The two officials focused on issues of common interest, including the illegal immigration issue, it said.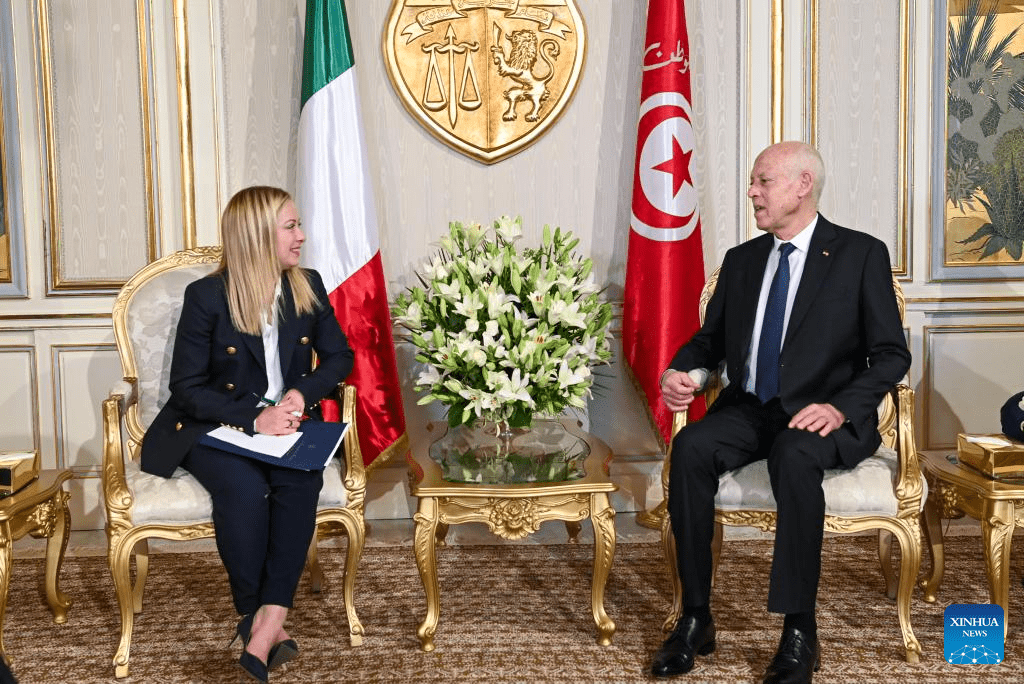 "The phenomenon of illegal immigration is worsening day by day and can only be solved through a collective action," Saied was quoted as saying.
He noted the existence of criminal networks that engage in the trafficking of human beings and organs, whether in African countries or northern Mediterranean countries.
"It is necessary to collectively attack the causes of the scourge by working intensively to eradicate economic and social problems in countries of origin," said the president.
For her part, Meloni said that an international conference will be held in Rome, aiming at fighting illegal immigration.
Meloni also announced that Italy will do its best to help Tunisia reach an agreement with the International Monetary Fund. "The agreement must imperatively take into consideration the real situation in Tunisia," she said.