Maoist decides to leave Koshi government, Ministers resigning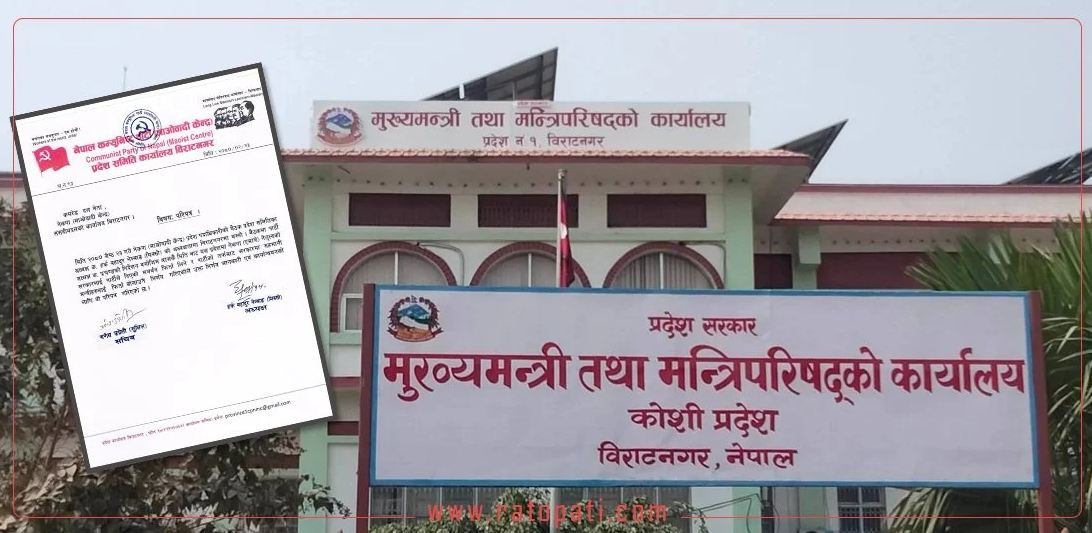 BIRATNAGAR, June 6: CPN Maoist Center has officially decided to withdraw its support to the Koshi Provincial government. The meeting of the Party Provincial Committee office bearers held today morning decided upon the withdrawal of the support given by the party. Secretary of the Party Provincial Committee Ganesh Upreti informed that after the decision made by the party is approved by the parliamentary party, the Maoists will withdraw from the government and also withdraw their support.
There are two Ministers from the Maoist Center in the UML parliamentary party leader Hikmat Kumar Karki-led government. The Physical Infrastructure Development Minister Durga Prasad Chapagain and Forest, Tourism and Environment Minister Jeevan Acharya are the two Ministers in the Provincial Government, and they have said that they are going to submit their resignations today.